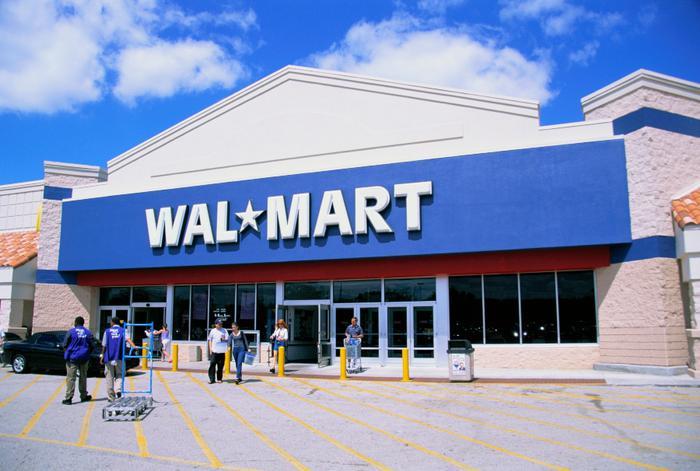 The Federal Trade Commission has filed a lawsuit against Walmart, accusing the retailer of allowing its money transfer services to be used by scammers who require untraceable methods to take money from their victims.
In its complaint, the FTC charged that Walmart has "turned a blind eye" while scammers instructed their victims to use the company's money transfer services to send them cash that could not be retrieved once the victim realized it was a scam.
The agency claims Walmart failed to properly train employees to recognize that a customer was sending cash to a criminal or to warn customers when employees suspected they were about to become scam victims. The FTC said the retailer had a financial incentive to allow the crime.
"While scammers used its money transfer services to make off with cash, Walmart looked the other way and pocketed millions in fees," said Samuel Levine, director of the FTC's Bureau of Consumer Protection. "Consumers have lost hundreds of millions, and the commission is holding Walmart accountable for letting fraudsters fleece its customers."  
Walmart pushes back
Walmart strongly pushed back against the charges, calling the suit "factually flawed and legally baseless." In a statement, the retailer said that even the U.S. Justice Department declined to sign on to the complaint.
"Claiming an unprecedented expansion of the FTC's authority, the agency seeks to blame Walmart for fraud that the agency already attributed to another company while that company was under the federal government's direct supervision," the company said. "Walmart will defend the company's robust anti-fraud efforts that have helped protect countless consumers, all while Walmart has driven down prices and saved consumers an estimated $6 billion in money transfer fees."
A decade ago the FTC brought a similar action against Western Union, charging the company was negligent in allowing scammers to use its money transfer services. A court ordered the company to pay millions of dollars to victims who used Moneygram to send money to scammers. In fact, victims can still make a claim – the new deadline is Aug. 31.
In its suit, the agency said it is asking the court to order Walmart to similarly compensate scam victims.
Red flag
The reason scammers prefer a money transfer service to receive money from their victims is simple. Once the money is sent it cannot be retrieved or traced, leaving the victim with no way to get their money back.
Scammers also instruct their victims to put money on gift cards and give them the numbers. Once a scammer has drained the funds from the gift cards, there is no way to get it back.
Both requirements — to pay someone with a money transfer or gift card and not a credit card — should be a huge red flag. In nearly every case it is a telltale sign of a scam.