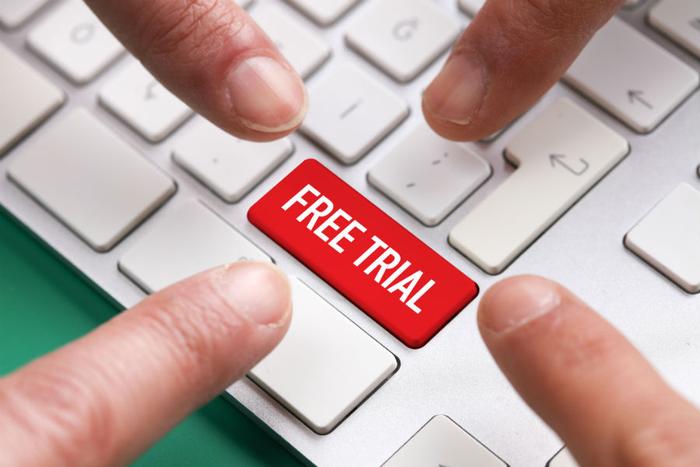 The Federal Trade Commission (FTC) has reached a settlement with a global marketer that it says violated consumer protection laws by charging people who signed up for a "free trial offer."
The settlement resolves the FTC's complaint and bars the defendants from that kind of illegal conduct in the future. It also requires them to turn over more than $9 million in assets.
According to the FTC complaint, filed a year ago, the defendants ran deceptive ads for "risk-free" trial offers for only the cost of shipping and handling. But the agency said consumers complained that they were then charged the full price for the trial product and were enrolled in expensive, ongoing subscription plans without their knowledge or consent.
This was a common complaint in the early 2000s, when many companies offered consumers something for free. But by accepting the free offer, consumers agreed to be enrolled in a subscription program that charged a monthly fee. That agreement was in the fine print and rarely read by consumers.
Negative option sales
Often the fine print would say consumers agreed to a purchase unless they specifically told the company they did not want the product or service, a practice known as negative-option sales. While the practice is less common now, the FTC says some marketers still use it -- sometimes in violation of the law.
"Products touted as 'risk free' shouldn't come loaded with hidden costs and obligations," said Andrew Smith, director of the FTC's Bureau of Consumer Protection. "The FTC will continue to bring actions against this kind of deceptive and unfair marketing, and will seek to return money to victimized consumers."
The FTC charges the defendants of using the scheme for about five years to sell products that included skin creams, electronic cigarettes, and dietary supplements. The ads on third-party websites, blog posts, and surveys promised a free trial of these products for just a minimal charge for shipping and handling.
But that minimal charge, usually around $4.95, gave the marketers access to consumers' credit card information. Consumers who accepted the free trial complained to the FTC that they were  charged as much as $98.71 for the trial, and then charged for a monthly plan without their consent.
The FTC also claims the defendants used deceptive and confusing order confirmation pages to trick consumers into ordering additional products.
When the agency took action against the company, it charged it with violating the FTC Act, the Restore Online Shoppers' Confidence Act (ROSCA), and the Electronic Fund Transfer Act (EFTA).
For consumers, the lesson is very clear: be extremely cautious when accepting any free offer. In nearly every case it will come with very long strings attached.