---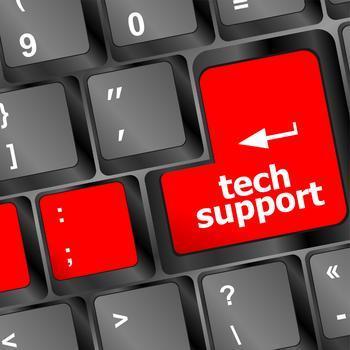 Last month, the Federal Trade Commission shut down an alleged "tech support" scam operating out of New York. This week, the FTC announced a similar shutdown of two more supposed tech-support companies, this time out of Florida.
Here's what the FTC had to say about the companies' standard operating procedure:
"Your computer is damaged ... we'll help you fix it." It's the latest twist on tech support scams: Scammers sell software online that claims to increase your computer's performance. They lure you to their websites with pop-up ads or web searches. Then, they tell you to call a phone number to activate or register the software. On the phone, they ask for remote access to your computer and then tell you that your computer has many errors that need to be fixed immediately.

It's all part of their plan to sell you bogus "security" or "technical support" products or services. Really, your computer is fine. They want to charge you – possibly hundreds of dollars – for software and services that you don't need and that doesn't help.
In October, the feds went after New York-based company Pairsys. This week, they went after Inbound Call Experts (ICE) and Vast Tech Support, both based in Florida.
Unfortunately, there are still plenty of similarly scammy tech-support services out there, ready to sell services which are useless at best, and harmful to your computer at worst. Perhaps the best way to protect yourself is simply to never give any strangers remote access to your computer — even if those strangers say they'll help fix whatever ails it.
Or, as the FTC says: "Don't give control of your computer to someone who says they need to activate software. Instead, look carefully at the software instructions to learn how to activate the software yourself."
---