---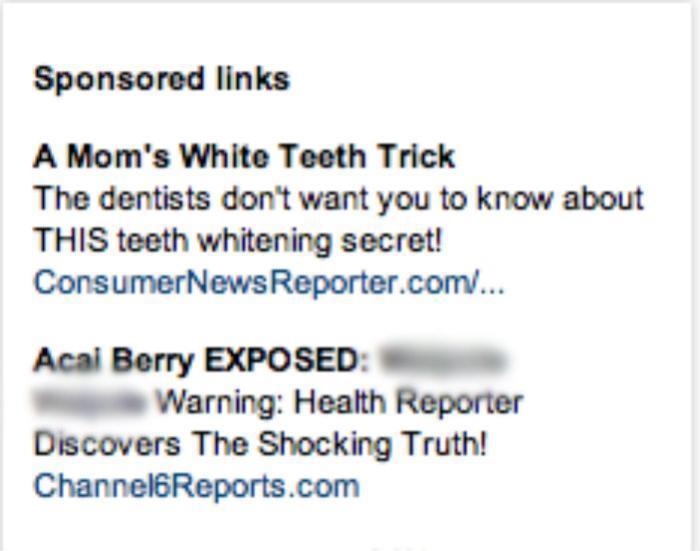 The Federal Trade Commission (FTC) outlined a simple principle for so-called "native" advertising today, also known as sponsored content: it has to be clearly identified as advertising.
"The FTC's policy applies time-tested truth-in-advertising principles to modern media," said Jessica Rich, Director of the Bureau of Consumer Protection. "People browsing the Web, using social media, or watching videos have a right to know if they're seeing editorial content or an ad."
The policy statement explains that an ad's format is deceptive if it materially misleads consumers about the ad's commercial nature, including through any implied or express representation that it comes from a party other than the sponsoring advertiser.
If the source of advertising content is clear, consumers can make informed decisions about whether to interact with the advertising and the weight to give the information conveyed in the ad, the FTC said.
Data profiling
The Center for Digital Democracy said the guidelines are a "wake-up call for digital marketers" but expressed concern that the FTC guidelines do not address the use that data profiling plays in targeting individuals.
"Increasingly, the same Big Data driven tactics that undermine user privacy—where a person is identified and tracked regardless of the device they use—is being used to create and deliver native ads," said Jeffrey Chester, the group's executive director, in an email to ConsumerAffairs. "Known as 'programmatic native,' this growing practice raises additional consumer protection concerns about user privacy. The FTC should have specifically addressed it in its guidance and not just in a footnote.
"Given the growing data-driven capability of native ads to be formatted to reflect a person's interests and online behavior, as well as how it's designed to work well on mobile devices and other screens, there are questions about the effectiveness of disclosure," Chester said. "What's needed is a 21st Century set of safeguards that enable consumers to control the data used to deliver them ads, especially formats like native that are specially designed to be disguised as content."
Business guide
Also released today is "Native Advertising: A Guide for Business" to help companies understand, and comply with, the policy statement in the context of native advertising. The business guidance gives examples of when disclosures are necessary to prevent deception and FTC staff guidance on how to make clear and prominent disclosures within the format of native ads.
The policy statement and business guidance is, in part, the result of the FTC staff's analysis of information collected at a workshop held in December 2013 entitled "Blurred Lines: Advertisements or Editorial?", its monitoring of how native advertising is used, and relevant consumer research over the past two years.
---