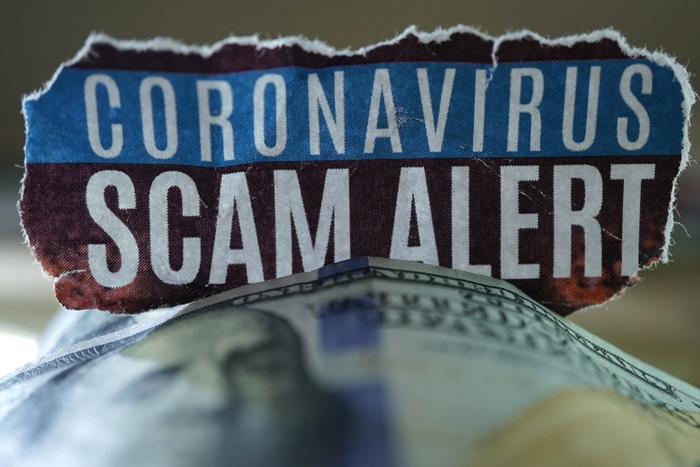 The Federal Trade Commission (FTC) has sent warning letters to nearly a dozen companies demanding that they stop making claims about their products' ability to treat or prevent coronavirus, or touting their ability to help consumers earn back income lost as a result of the health crisis. 
The ten multi-level marketing companies that received warning letters for making health claims, earnings claims, or both types of claims were: 
doTERRA International

Pruvit Ventures

Total Life Changes

Tranont

Modere

Arbonne International

IDLife

It Works Marketing

Rodan & Fields

Zurvita, Inc.
"MLMs and other companies that distribute their products through networks of distributors are responsible for the product and earnings claims those distributors are making," Andrew Smith, Director of the FTC's Bureau of Consumer Protection, said in a statement. 
"During this health and economic crisis, we are on the lookout for false income claims for work-at-home opportunities, in addition to spurious health claims that products can treat or prevent COVID-19."
Bogus claims
In a social media post, one company said:  "Got the coronavirus heebeegeebees? Boost your immunity with this amazing deal!!!!"
Another company claimed in a video posted to social media that their company could help a person who recently lost their job make money quickly. 
"I can tell you that there's thousands of people that are out of work right now. They're all looking for a way to go earn money. This is a great stimulus package, because you get to teach somebody how to go earn $1,730 literally in their first 10 days in the business," the company said. 
Unlawful to make such claims
The FTC noted in its release that no product currently on the market is backed by scientific evidence to substantiate claims that it can treat or prevent COVID-19, according to the U.S. Food and Drug Administration (FDA). 
In its letter to doTerra, the FTC emphasized that it's illegal to advertise a product as being able to prevent, treat, or cure a disease in the absence of "competent and reliable" scientific evidence. 
The agency also said earnings claims can't be misleading or untruthful. 
″...Claims about the potential to achieve a wealthy lifestyle, career-level income, or significant income are false or misleading if business opportunity participants generally do not achieve such results," the agency said in its warning letter. 
The coronavirus pandemic has given rise to a number of scams. Scammers have posed as government officials, pretended to have the ability to issue travel and vacation refunds or cancellations, and promoted an Amazon work-from-home scam. 
Earlier this month, the FTC said that scams related to the coronavirus outbreak have cost consumers nearly $12 million dollars since the beginning of the year.