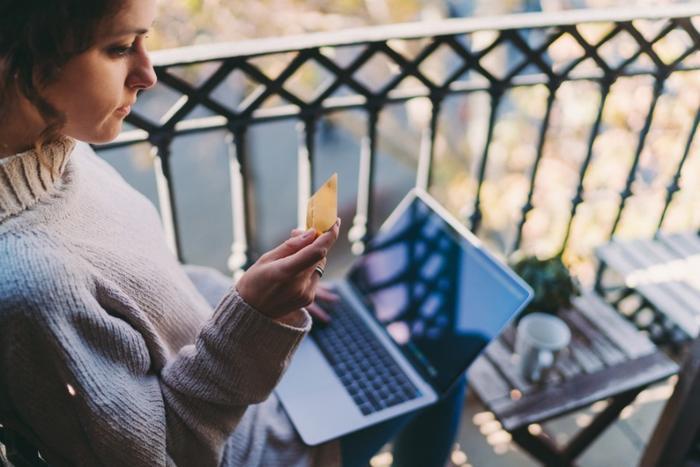 Many purchases made by consumers preparing to shelter in place amid COVID-19 concerns were left unfulfilled, the Federal Trade Commission said Wednesday. In a blog post, the agency said online shopping complaints about items that never arrived rose sharply in April and May. 
"By the week of April 5, reports of unreceived merchandise were almost on par with previous peak numbers from the December 2019 holiday shopping season," the agency said. By May, the figure had doubled. 
The FTC said "opportunistic" scammers took advantage of the increased demand for items like face masks, gloves, and hand sanitizer and launched a number of illegitimate websites. Reports regarding face masks were the most common complaint. 
"People reported online shops claiming to sell the things they desperately needed but could not get," the FTC said. "Of course, many sellers have had legitimate supply chain problems, but these reports are about no-show orders, not just shipping delays." 
Be wary of sites selling in-demand goods
The agency said consumers should be aware that, in recent years, scammers have "honed their ability to put up remarkably polished looking websites."
"They've learned to work social media and online advertising to their advantage, and to peel off negative reviews by simply disappearing and popping back up under a new name," the FTC said. "This is a global problem, since the web gives scammers cheap access to consumers worldwide." 
The FTC recommends being wary of sites selling items that are in high demand. Consumers can search for company names with the search terms "scam" or "complaints" to help verify if a site is legitimate. 
COVID-19 scams are still spreading in the midst of the pandemic. The FTC has previously warned of robocall scams related to COVID-19 and multi-level marketing companies using the health crisis to sell products they claim can treat or prevent coronavirus. 
In April, the FTC said the coronavirus outbreak led to more than 15,000 fraud complaints. The agency said scams related to COVID-19 have cost consumers nearly $12 million since the beginning of the year.