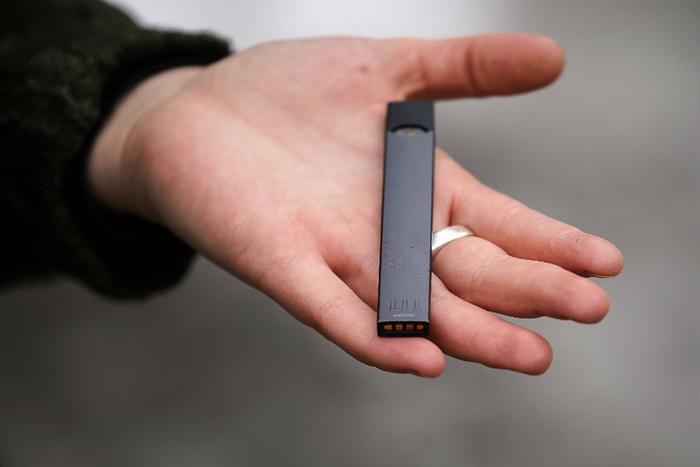 A published report claims the Federal Trade Commission (FTC) is investigating Juul, the manufacturer of a popular e-cigarette product, to determine whether it has aimed its marketing efforts at minors.
The Wall Street Journal reports the regulator's wide-ranging investigation is also focused on the company's past use of paid influencers to help promote the product.
The Journal quotes a company spokesman as saying Juul used paid influencers in a "small, short-lived pilot" program that ended last year. Juul says it paid influencers less than $10,000 to post positive reviews about the e-cigarettes.
Juul is also under investigation by the Food and Drug Administration (FDA). A year ago the FDA seized more than a thousand pages of documents from Juul during an unannounced inspection of the company's headquarters in San Francisco.
Then-FDA Commissioner Scott Gottlieb called the growing use of e-cigarettes among teens an "epidemic" and said easy access to the products was only fueling the trend.
"E-cigs have become an almost ubiquitous ‒ and dangerous ‒ trend among teens," Gottlieb said last year. "The FDA won't tolerate a whole generation of young people becoming addicted to nicotine as a tradeoff for enabling adults to have unfettered access to these same products."
At the time, the FDA expressed concern that e-cigarette manufacturers, including Juul. were offering flavored products that appealed to teens. Since then, manufacturers have taken steps to discourage the use of their products by under-age consumers.
Smokers only
Juul has said that its products are for use by cigarette smokers to help them stop smoking. In an interview with CBS News Juul CEO Kevin Burns said people who don't have a pre-existing  relationship with nicotine should not use his company's products.
"Don't vape. Don't use Juul," Juul CEO Kevin Burns told the network. "Don't start using nicotine if you don't have a preexisting relationship with nicotine. Don't use the product. You're not our target consumer."
While Juul appears to be a favorite product of teens, the company says it never wanted to tap into that market. It recently introduced a bluetooth-enabled e-cigarette that requires consumers to submit a photo ID before the product can be used.