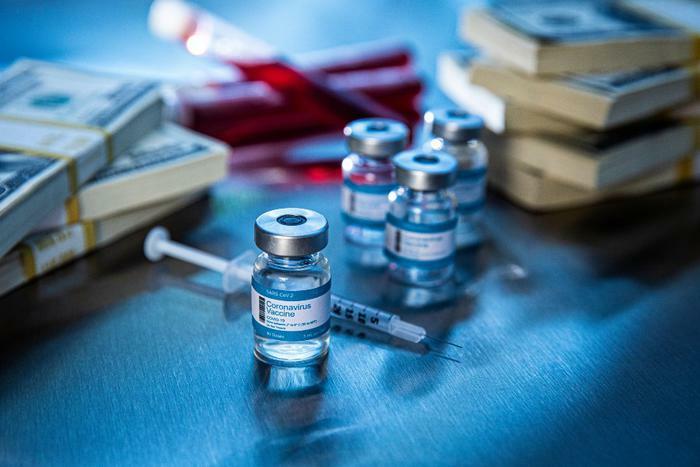 The COVID-19 vaccination campaign is well underway, and 2.7 million shots are being administered each day in the U.S. Those who have already been vaccinated know that getting the jab is free -- but that hasn't stopped scammers from trying to convince unvaccinated people otherwise. 
Now, the FTC and National Association of Attorneys General (NAAG) have teamed up to remind people that COVID-19 vaccines shouldn't cost anything. 
"No matter what anyone tells you, you can't buy COVID-19 vaccines online and there's no out-of-pocket cost to get the shots," the groups said in a statement.
Consumers don't need to pay anything for the vaccine at any time during the process -- not before, during, or after the appointment. 
"If you're insured, the vaccination site might bill your insurance company for an administration fee," the FTC said. "If you're not insured, there's a fund set up with the Health Resources & Services Administration (HRSA — part of U.S. Department of Health and Human Services) where sites can recover their administrative costs. Either way, though, they're not supposed to bill you or charge a co-pay." 
Avoiding a scam
Here are some more tips from the FTC to help consumers avoid falling victim to a vaccine-related scam:
Ignore ads or posts claiming you can buy the vaccine. Any social media post, online ad, or phone call offering you the opportunity to buy a COVID-19 vaccine is bogus. "You can't buy it — anywhere. The vaccine is only available at federal- and state-approved locations," the FTC said.

Never pay to sign up for the vaccine. Any offer to put you on a list in exchange for a payment, make an appointment for you, or reserve a spot in line should be disregarded as a scam. 

Don't share sensitive information with people you don't know. Personal, financial, or health information should never be shared with people you don't know. "No one from a vaccine distribution site, health care provider's office, pharmacy, or health care payer, like a private insurance company or Medicare, will call, text, or email you asking for your credit card or bank account number to sign you up to get the vaccine," the FTC said. 

Don't post your vaccination card to social media. After getting a COVID-19 vaccine, refrain from posting a photo of it on social media. The card contains personal information that could be used by a scammer looking to steal your identity. 
The FTC recommends only going to trusted sources for information regarding coronavirus vaccines. Consumers can check with their state or local health department to learn when and how to get the COVID-19 vaccine, or they can talk with their health care provider or pharmacist.