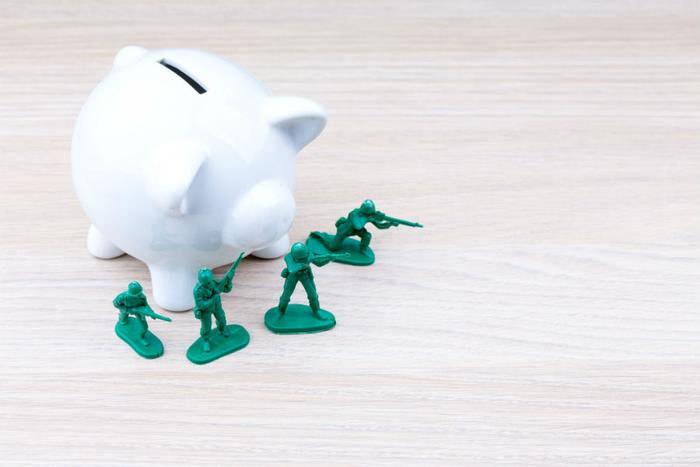 Earlier this year, Congress passed the Economic Growth, Regulatory Relief, and Consumer Protection Act. The legislation was designed to improve consumer access to mortgage credit, protect consumer access to credit, and build in protections for veterans, consumers, homeowners, and students.
Now, the Federal Trade Commission (FTC) wants to take that protection a step further by adding a rule to that existing law. It would mandate that all U.S. consumer reporting agencies provide free electronic credit monitoring services for active duty military consumers.
The FTC's proposed rule would require the nationwide consumer reporting agencies -- Experian, Equifax, TransUnion, Innovis, et al --  to provide consumers free electronic credit monitoring that would "notify active duty military members within 24 hours of any material additions or modifications to their credit files.
And affected military need to prove they are who they say they are, too.
"It states that contact information, appropriate proof that the consumer is an active duty member of the military, and proof of the consumer's identity may be required to take advantage of this service," the FTC said in its news release about the rule change.
But, first, the FTC's Notice of Proposed Rulemaking (NPRM) wants to know what the consumer thinks about the proposed change. Until January 7, 2019, the NPRM is seeking comment on the following:
Are the restrictions on secondary uses and disclosures of information collected from an active duty military consumer requesting the credit monitoring service necessary?

Are the methods used to verify appropriate proof of active duty military status adequate?

Does the definition of "material additions or modifications" adequately cover the changes to a consumer's file that should require notification?

Is the proposed ban on marketing until after an active duty military consumer who has indicated an interest in obtaining the free credit monitoring service has been enrolled in that service necessary? Does it impose undue burdens on the CRAs?
Interested parties can comment on the proposal here.
What happens if the rule passes?
If the proposal gets all the way through, the rule would:
Restrict nationwide consumer reporting agencies' ability to use and disclose the information they collect from consumers in order to provide the required electronic credit monitoring service.

Impose limits on communications surrounding enrollment in an electronic credit monitoring service. Prohibited communications would include any advertising or marketing for a free service, without clearly and prominently disclosing that consumers must cancel the service to avoid being charged.

Prohibit asking or requiring an active duty military consumer to agree to terms or conditions in connection with obtaining a free electronic credit monitoring service.
The ball's already rolling
In October, ConsumerAffairs reported that the Consumer Financial Protection Bureau (CFPB) was changing how the bureau monitors lenders and how lenders honor the Military Lending Act, a law safeguarding military personnel from abusive lending practices.
"We have a fundamental responsibility to protect those who bravely protect us," New York Attorney General Barbara Underwood said in response to the CFPB's action.
"Servicemembers and their families should not have to worry about being deceived by predatory lenders, and the CFPB must do its job and continue protecting them from potential financial harm."