---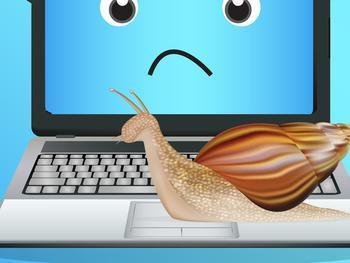 A U.S. senator and the Federal Communications Commission are joining forces with privacy and consumer advocates to support the Federal Trade Commission in its battle with AT&T over call throttling.
The FTC charged in October 2014 that AT&T duped more than 3.5 million customers by selling them unlimited data plans but then "throttled" their connections when they exceeded monthly allotments ranging from 3 to 5 GB. But the 9th U.S. Circuit Court of Appeals dismissed the FTC's action on procedural grounds.
The court held that the FTC does not have the authority to sue common carriers, even though mobile broadband wasn't considered a common carrier service at the time the FTC brought the case.
The FTC is asking for a new hearing and is getting support from the Federal Communications Commission and Sen. Richard Blumenthal (D-Conn.), among others.
"A wide hole"
In a friend-of-the-court brief, Blumenthal argues that the appeals panel's ruling creates "a wide hole in FTC jurisdiction that undermines the agency's ability to remedy deceptive acts committed by the growing range of companies that engage in common-carrier activity as well as non-common-carrier activity," MediaPost reported.
"If the panel opinion stands, it will greatly limit the government's ability to police unfair and deceptive practices in fields that Congress has long considered within the FTC's authority," Blumenthal said, cautioning that the decision could leave the FTC unable to police companies like Google, which owns the internet service provider Fiber.
The FCC said in another brief that the panel's decision is "at odds with the realities of the marketplace, in which entities that provide communications common carrier services have expanded their lines of business to include non-common-carrier offerings (or vice versa)."
A group of law professors also sided with the FTC, saying the earlier opinion "creates serious risks for the privacy rights of every American."
"The panel opinion's sweeping interpretation would immunize many of the largest information intermediaries in the modern economy -- potentially including companies such as Facebook, Google, and Yahoo -- from almost all meaningful privacy oversight," the law professors say. "This outcome would be disastrous."
The group Public Knowledge said the case "creates real problems for consumer protection by creating significant concerns about the FTC's authority in a world where large corporations often engage in multiple lines of business." It said in a statement on its website that the appeals court "would be wise to overturn this unfortunate case."
AT&T revised its throttling practices last year, now only throttling people who consume more than 22 GB of data in a month and only when the network is congested.
Thanks
Keep an eye on your inbox, the lastest consumer news is on it's way!
Unsubscribe easily whenever you want
---