---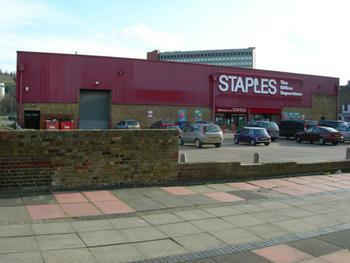 Just last week, a merger between Staples and Office Depot was finally derailed after a federal judge granted a preliminary injunction requested by the Federal Trade Commission (FTC). The deal would have officially bound the two biggest office supply retailers together.
Now, the FTC's administrative trial has been called off, a move that effectively closes the case and signals the conclusion of a struggle that started back in December of 2015. In the end, the agency said that the amount of corporate business that would have been dominated by these merged companies would have been unfair to competitors and consumers.
"This outcome bodes well for business customers in the market for office supplies. These customers will continue to reap the benefits of the direct competition between Staples and Office Depot, which would have been eliminated if the top two suppliers had been allowed to merge," said Edith Ramirez, Chairwoman of the FTC.
Before calling off the merger, Staples and Office Depot had stated that the merger would not discourage competition due to the existence of local and regional office supply companies – and perhaps more importantly, Amazon Business. However, Judge Emmet G. Sullivan disagreed with this assessment.
"The evidence produced during the evidentiary hearing does not support the conclusion that Amazon Business will be in a position to restore competition lost by the proposed merger within three years," he said.
So, for now, it seems that Staples and Office Depot will resume their rivalry in vying for consumers' office supply needs.
---