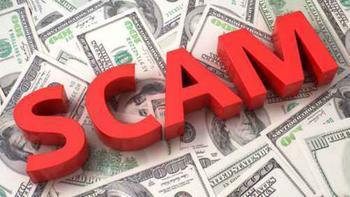 An online marketing operation has been charged by the Federal Trade Commission (FTC) of conducting a negative option scam that allegedly fleeced consumers out of hundreds of dollars per month.
Officials say that the defendants deceptively lured consumers in with a trial offer for tooth whiteners and other associated products for an initial low-cost of $1.03, plus shipping and handling. However, the FTC says that consumers who provided their billing information were charged $100 per month unless they canceled the offer within 8 days.
To make matters worse, the agency says the defendants used deceptive claims, hidden fine-print disclosures, and confusing terms to trick consumers into signing up for a second monthly subscription that cost an additional $100 per month for identical products.
So, instead of getting products that cost just $1.03 plus shipping costs, an unsuspecting consumer could pay up to $200 per month until they canceled both unauthorized subscriptions. The FTC say that the defendants used a network of 78 companies, at least 87 websites, and dozens of bank accounts to run the scam and launder their ill-gotten gains.
All parties have been charged with violating the FTC Act and the Restore Online Shoppers' Confidence Act, and a temporary restraining order has been filed to stop their operations and freeze their assets pending further investigation. Consumers can learn more about the scam by visiting the FTC website here, viewing the agency's infographic here, or reading the original complaint here.