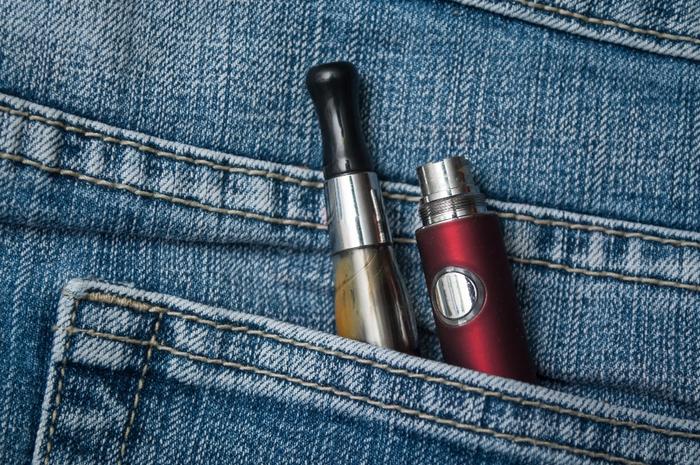 The Federal Trade Commission (FTC) has ordered six e-cigarette companies to submit documents containing their sales and advertising data, suggesting the federal agency could be close to launching a probe into their marketing practices. 
The orders were sent to Juul, Reynolds Vapor Company, Fontem US, Logic Technology Development, Nu Mark, and NJOY. The agency said its request is intended to help it gather information about e-cigarette sales, advertising, and promotional practices in the U.S. for the years 2015 through 2018. 
"The goal is to assist the Commission, policy makers, and the public to better understand the rapidly growing e-cigarette market," the agency said in a statement on Thursday. 
An FTC official said the agency is seeking "annual data on the sales and give-aways of e-cigarette products; information about the characteristics of the companies' e-cigarette products, such as product flavors; annual amounts the companies spent on advertising and promoting e-cigarette products; and information about e-cigarette product placement, the websites and social media accounts used to advertise or sell e-cigarettes, affiliate programs, influencer marketing, and college campus programs." 
Rise in vaping-related deaths
According to the most recent data from the Centers for Disease Control and Prevention (CDC), 1,080 people in the U.S. are now affected by vaping-related lung illnesses, with 18 people having died as a result of their symptoms.
Regulators are actively seeking more information on e-cigarettes in an effort to uncover a more specific cause of the illnesses. 
At this time, health authorities suspect a chemical present in many varieties of marijuana liquid vaping products may be the underlying cause of some of the lung illnesses. Most patients reported using a THC-containing product before becoming ill. However, no single vaping product or ingredient has yet been linked to all of the cases. 
Juul, which previously sold flavored products that tended to entice youth users, recently agreed to stop advertising its products in the U.S. The Trump administration said it's moving toward a ban on all flavored e-cigarette products in the U.S. 
While investigations into the matter are ongoing, the CDC has advised consumers to avoid using e-cigarettes or vaping products.