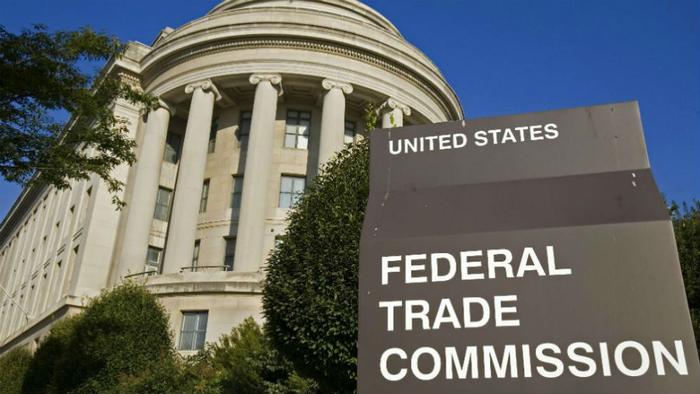 The Federal Trade Commission (FTC) plans to hold a series of public hearings into the ways large technology companies, such as Google and Facebook, have changed daily life and altered the competitive landscape.
The FTC said the hearings will be scheduled for later this year and early 2019. The results could determine whether the agency takes or recommends legal action regarding major players.
The hearings announcement comes in the wake of growing privacy concerns surrounding Facebook and consolidation of media and technology companies. In April, Facebook CEO Mark Zuckerberg was grilled by Congress after the company revealed Facebook user data had been used in an unauthorized way to target political ads.
Staying ahead of trends
FTC Chairman Joe Simons says part of the agency's role is to stay ahead of developing trends to determine how they affect consumers.
"The FTC has always been committed to self-examination and critical thinking, to ensure that our enforcement and policy efforts keep pace with changes in the economy," Simons said. "When the FTC periodically engages in serious reflection and evaluation, we are better able to promote competition and innovation, protect consumers, and shape the law, so that free markets continue to thrive."
The hearings will be webcast and accessible online, with regulators seeking comments from consumers and experts in hopes of gaining perspective from a broad and diverse range of viewpoints.
The FTC will also use the hearings to help determine whether legal action is needed, both in the short- and long-term. Before the hearings start, the agency said it will seek public comment on a wide range of related topics.
Wide ranging topics
For example, the FTC said it hopes to gain insight into the state of antitrust and consumer protection law and enforcement, and how consumers are affected by communication, information, and media technology networks.
Other hearing objectives include:
The intersection between privacy, big data, and competition

What the FTC can legally do to deter unfair and deceptive conduct in privacy and data security matters

How corporate acquisitions and mergers are affecting competition

How consumers are affected by the use of algorithmic decision tools, artificial intelligence, and predictive analytics   
The FTC says the hearings will begin in September and are expected to continue through January 2019; they will consist of 15 to 20 public sessions.