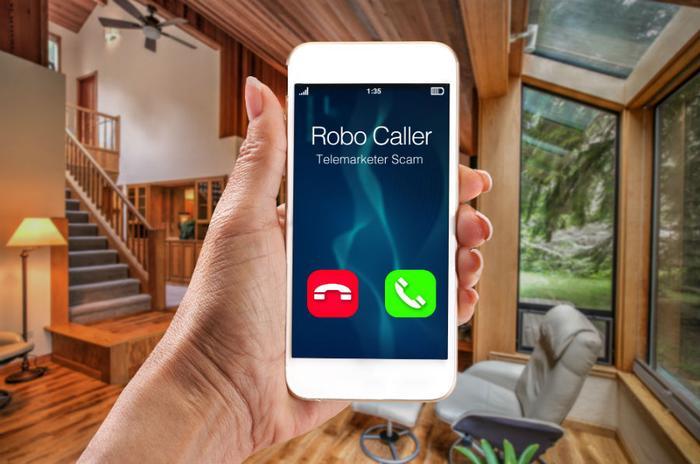 The Federal Trade Commission (FTC) and a number of states have joined forces to crack down on illegal robocalls. 
The law enforcement partners announced a total of 94 actions targeting telemarketers around the country that are responsible for at least some of the calls -- interruptions that pitch everything from bogus interest rate reduction services to money-making schemes to medical alert systems.
"We're all fed up with the tens of billions of illegal robocalls we get every year," said Andrew Smith, director of the FTC's Bureau of Consumer Protection. "Today's joint effort shows that combating this scourge remains a top priority for law enforcement agencies around the nation."
Florida seeks injunction
In Florida, Attorney General Ashley Moody filed a Stipulated Order for Permanent Injunction and Monetary Judgment against Lifewatch, Inc., and MedGuard Alert, Inc., marketers of health monitors.
"I am committed to protecting the rights of Illinois consumers, and that includes defending against illegal robocalls," said Illinois Attorney General Kwame Raoul. "Robocalls cost consumers time and money and violate their privacy. I am proud to be part of this joint effort to take further action to stop this illegal and intrusive practice." 
Raoul's office filed a lawsuit against Glamour Services Awe Struck, two companies the attorney general said have been using robocalling and telemarketing to sell home cleaning services. The suit claims many consumers receiving calls from these companies are registered on the Do Not Call List.
The joint crackdown, called "Operation Call it Quits," is part of the FTC's ongoing campaign to help stem the tide of universally hated pre-recorded telemarketing calls. In addition, the agency said it is promoting development of technology-based solutions to block robocalls and combat caller ID spoofing.
Michigan settles with natural gas company
As part of the campaign, Michigan Attorney General Dana Nessel announced a settlement with Ardent Natural Gas in March, resolving alleged violations of the Home Solicitation Sales Act for using robocalls to illegally solicit Michigan consumers. 
As part of her contribution to the effort, Nessel's office has already hosted 125 consumer education seminars warning consumers about the dangers of robocalls and e-scams.
"It's time to put a stop to this public nuisance," Nessel said. "This is only the beginning of several efforts by the Michigan Attorney General's Office to combat this epidemic perpetuated by negligent companies who see nothing more than dollar signs at the other end of the phone line."
The FTC also announced several cases that are pending against alleged robocallers. The agency is taking action against companies pitching credit card reduction plans and fraudulent money-making schemes.