---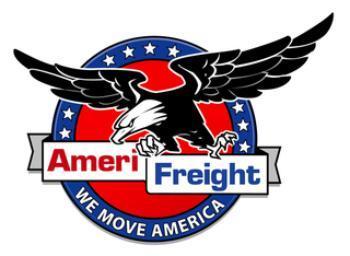 Consumers rely on so-called "crowd-sourced" reviews to be sure they're making smart buying decisions. But those reviews aren't worth much if the customers who write them are paid for their effusive praise.
The Federal Trade Commission charged that AmeriFreight, an automobile shipment broker, had done just that.
The FTC's complaint marks the first time the agency has charged a company with misrepresenting online reviews by failing to disclose that it gave cash discounts to customers to post the reviews.
"Companies must make it clear when they have paid their customers to write online reviews," said Jessica Rich, Director of the FTC's Bureau of Consumer Protection. "If they fail to do that – as AmeriFreight did – then they're deceiving consumers, plain and simple."
AmeriFreight has agreed to a settlement with the FTC that will halt the company's allegedly deceptive practice of touting online customer reviews, while failing to disclose that the reviewers were compensated with discounts and incentives.
AmeriFreight's website has claimed that the company had "more highly ranked ratings and reviews than any other company in the automotive transportation business." As part of its advertising, it encouraged consumers to "Google us 'bbb top rated car shipping.' You don't have to believe us, our consumers say it all."
According to the FTC's complaint, AmeriFreight and its owner, Marius Lehmann, violated Section 5 of the FTC Act by failing to disclose that they compensated consumers for their online reviews. Specifically, according to the complaint, the respondents:
Provided consumers with a discount of $50 off the cost of AmeriFreight's services if consumers agreed to review the company's services online, and increased the cost by $50 if consumers did not agree to write a review;
Provided consumers with "Conditions for receiving a discount on reviews," which said that if they leave an online review, they will be automatically entered into a $100 per month "Best Monthly Review Award" for the most creative subject title and "informative content";
Contacted consumers after their cars had been shipped to remind them of their obligation to complete a review to receive the "online review discount," and qualify for the $100 award;
Failed to disclose the material connection between the company and their consumer endorsers -- namely, that AmeriFreight compensated consumers to post online reviews;
Deceptively represented that its favorable reviews were based on the unbiased reviews of customers.
The proposed order settling the FTC's charges prohibits the respondents from misrepresenting that their products or services are highly rated or top-ranked based on unbiased consumer reviews, or that customer reviews are unbiased. It also requires the respondents to clearly and prominently disclose any material connection, if one exists, between them and their endorsers.
---