---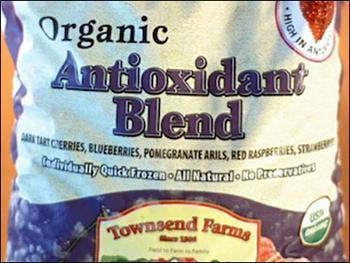 Frozen berries are being blamed for an outbreak of hepatitis A that has sickened at least 37 people, including 11 who were hospitalized.
The Centers for Disease Control and Prevention (CDC) said that 19 of the patients reported eating the organic 'Anti-Oxidant Blend' from Townsend Farms of Oregon, which has been named as the suspected source of the virus.
The berries were sold at Costco stores in the western United States. Costco has removed the product from its shelves and notified all customers who bought the berries via its automated voicemail system, but Townsend has yet to issue a recall of the berry mix.
The cases reported so far have been in the western U.S., including Colorado, New Mexico, Nevada, Arizona, California and Hawaii.
Avoid eating the berries
CDC said consumers should avoid eating the Townsend Farms berries. Even if some of the product has been eaten without anyone in your home becoming ill, the rest of the product should be discarded, CDC said.
If you believe you may have eaten the contaminated berries, a hepatitis A vaccination can prevent illness if given within two weeks of exposure. If you consumed this product in the last two weeks and have never been vaccinated, contact your doctor to find out if you should be vaccinated. If you have already received the hepatitis A vaccination in the past, you are unlikely to become ill with the disease
Illness occurs within 15-50 days of exposure. The CDC said consumers should seek medical help right away if any of these symptoms appear:
Yellow eyes or skin
Abdominal pain
Pale stools
Dark urine
About hepatitis
Hepatitis A is a human disease and usually occurs when an infected food handler prepares food without appropriate hand hygiene. However, food contaminated with hepatitis A can cause outbreaks of disease among persons who eat or handle food.
In rare cases, particularly in patients with pre-existing severe illness or immune compromise, hepatitis A infection can progress to liver failure and death. Persons with underlying liver conditions should be vaccinated.
---