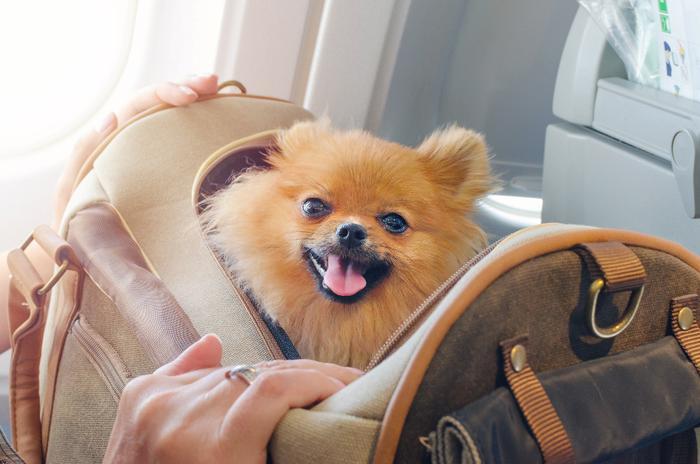 Airlines continue to take a hard line against emotional support animals. Frontier Airlines is joining Delta Air Lines, American Airlines, and Alaska Airlines in adopting new Department of Transportation (DOT) rules. 
The Denver-based carrier announced that it will no longer accept reservations for emotional support animals on any of its flights for all reservations booked on or after January 11, 2021, and for all flights departing on or after February 1, 2021
The DOT was getting gamed
The DOT said it was in a tough spot because the laundry list of concerns tied to emotional support animals raised by the airline industry, disabilities rights groups, and customers was growing out of control. Travelers have to bear some of the responsibility for why the DOT had to do what it did in closing all the loopholes its previous policy had left open to abuse.
"Airline employees will tell you that people with real disabilities present few problems in the airport environment," the agency said. "Those abusing these policies are often easy to spot — their animals are often clearly pets and treated as such, are usually untrained for any service, the passenger often makes a big deal about it, and they generally stand out."
"Those with real disabilities and real service animals benefit greatly from this change since it will reduce or eliminate those trying to appropriate their ADA benefit. Flight Attendants, too, undoubtedly see this as an improvement."
Service dogs are still permitted
While it's cutting off emotional support animals, Frontier will continue to transport service dogs specifically trained to support a qualified individual with a disability. The airline's changes to its service animal policy are as follows:
Paperwork. Customers traveling with a service dog must complete and submit the DOT's Service Animal Air Transportation Form, attesting to the dog's health, behavior, and training. For reservations booked more than 48 hours prior to travel, customers must submit the completed form no later than 48 hours prior to travel. For reservations booked less than 48 hours prior to travel, customers must submit the completed form in person to a Customer Service Agent upon arrival at the airport.

What about animals other than dogs? For service animals booked prior to January 11, 2021, for travel through January 31, 2021, Frontier will transport dogs, cats, and miniature horses that have received training (including as a psychiatric service animal) to assist a qualified individual with a disability.

Maximum number of animals allowed. Under the new policy, the maximum number of service animals traveling with a single passenger with a disability is two.

What happens if a service animal "acts up." A trained service animal that engages in disruptive behavior or poses a direct threat to the health or safety of others may be denied boarding.

What about animals who don't qualify? Animals who do not qualify as trained service animals may still be eligible to travel for a fee in accordance with Frontier's Pet Policy.