---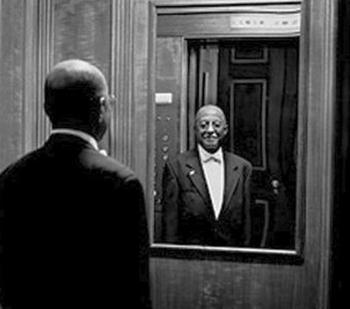 If you watch an old movie from the 1950s, you're likely to see all sorts of service occupations that aren't around anymore.
The list includes people who pump your gasoline, people who punch the button for your floor in an elevator, and a clerk selling candy and knick knacks at the hotel snack bar. Today, consumers perform all those tasks for themselves and a lot more.
In the future, we'll be doing even more for ourselves too. If you were wondering how fast-food restaurants were going to deal with pressure to raise wages, you don't have to look much farther than Europe.
Ordering food
Computer Weekly reportsMcDonald's is exploring the use of self-serve kiosks in Europe, presumably before bringing that technology to its U.S. stores. While it is being presented as a way to engage today's tech-savvy consumer, it undoubtedly will also reduce the head count behind the counter in most restaurants.
Other chains are already out in front in that area. Sheetz, a Mid-Atlantic convenience store chain, has been using self-serve ordering kiosks at its sandwich counters for years.
No lines at the Post Office
The U.S. Postal Service (USPS) has added self-service kiosks in select post offices to cut down on waiting in line in mail a package. At these kiosks you can purchase postage, mail letters and packages, or renew a PO Box using a debit or credit card. Most Self-Service Kiosks are located in Post Office lobby areas with 24-hour and 7 days a week access.
Just a few years ago travelers purchased their airline tickets from an agent at the airport counter. These days, most tickets that aren't purchased online are bought from a ticket-dispensing kiosk.
Now the health care industry is taking a hard look at self-service kiosks. Kiosk Marketplace reports self-service technologies are altering the patient-provider relationship.
One way it's doing that is replacing the human being that asks you health questions and enters your answers on a form, with a self-service kiosk. Patients are using kiosks to check in when they arrive, fill out needed forms, submit information, and read disclosures.
Drug dispensing machines
Patients may also get their meds through a kiosk. Industry sources project the market for automated pharmacy systems will exceed $7.5 million by 2018. Machines to dispense medication are already in use, accounting for nearly half the pharmacy automation market.
Most of these systems are in use in large hospital pharmacies but the report says retail drug stores hold potential for rapid growth.
Before long, people watching movies from the 1990s will see all sorts of occupations that aren't around anymore.
---