---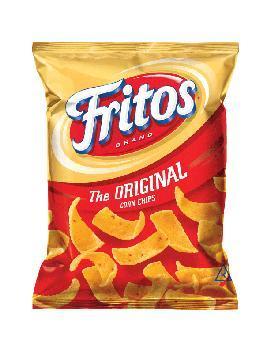 The latest trend in consumer class actions is suing big food manufacturers over their labeling, particularly claims that products are "natural." But judges aren't all buying the argument.
A federal judge last week expressed misgivings about a suit filed against Frito-Lay accusing it of misrepresenting the nutritional content of its snack products.
In another case, a federal judge shot down a suit claiming Buitoni misleading labels its stuffed pasta products "all natural."
The lead plaintiffs -- Markus Wilson and Doug Campen -- claim Frito-Lay is deceiving customers by making false claims about its potato chips, corn chips and other snacks. The company says the "all natural" description is accurate since the chips contain potatoes and vegetable oil, among other things.
But U.S. District Judge Samuel Conti balked at Wilson and Campen's claim that they should have standing to sue over the labeling of 85 Frito-Lay products as well as the handful of products they actually bought and, presumably, consumed.
"Plaintiffs do not plead to have bought these products. Instead they simply provide long lists of products that they flatly state contain unlawful or misleading statements," Judge Conti said. "Plaintiffs have taken lists of snack foods ... and asserted in their briefs — not in their pleadings — that they are all basically the same."
He also dismissed the plaintiffs' claims that Frito-Lay website content constituted "labeling."
The plaintiffs alleged that by printing "Visit our website @ fritolay.com" on the back of packaging, any language on the websites constituted misleading labeling.
Buitoni stuffing
In the Buitoni case, a California federal judge shot down the customer's interpretation of the phrase "all natural."
Plaintiff Maritza Pelayo claimed she had bought the pasta because of the "all natural" assurances on the product label, and that she would not have bought them if she she knew they contained artificial ingredients. But U.S. District Judge John F. Walter dismissed her claims, finding she had failed to offer an objective or plausible definition of the phrase "all natural" as it appears on the label of Nestle's Buitoni brand of products.
---