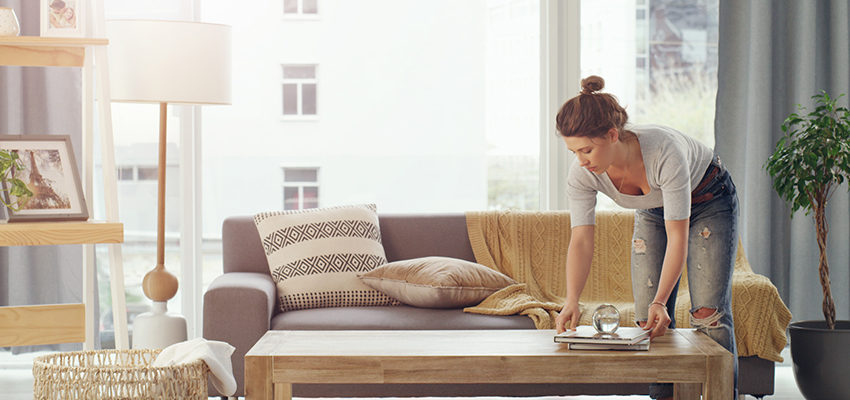 Do you ever look around your home and wonder if it was hit by a hurricane? We all do at one point or another! However, with these simple 7 tips for cleaning and organizing, you can bring a little order to your living room chaos!
Storage, storage and more storage
We only have so much room, and when closets and drawers get full, what do you do? One tip that we like is finding smart ways to store all your objects. Sliding under-the-bed boxes, hanging shoe racks and floating shelves are great ideas for storing unused items in an organized fashion. If you're looking to take things up a notch, look into furniture with hidden storage compartments.
Take care of cleaning early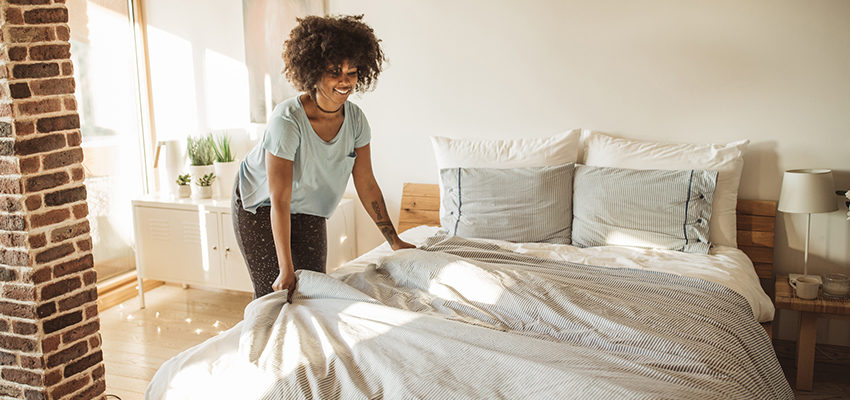 So often we're too tired to clean after an activity. Handling the dishes after dinner or making the bed is sometimes simply a drag. However, those problems add up, and eventually, you're looking at a mess that would embarrass Pig-Pen! Remember to clean every time you finish something, whether that be the dishes after a meal or making your bed after you get up.
Get into a routine
We'll admit, it's easy to forget to vacuum, clean the bathroom and wash your windows. That's why setting up a chore routine is crucial if you want to keep things neat and tidy. If you live alone, a simple calendar with the time chores must be completing works well. However, a large chore chart is a fantastic idea to keep track of who needs to do what if you have a family or roommates.
Sort your mail ASAP
Bills, coupon flyers, letters and other mail tends to stack up very fast. Instead of emptying your mailbox and stacking it on the counter, take the time to sort the essential items from the junk immediately. This is an excellent idea for cleanliness and makes sure you don't have something important getting lost in the shuffle.
Use doormats
You would be surprised how much dirt we track into our house every day — and this goes double if you have children. That mess transfers into our nicely cleaned hardwood floors, making "floor day" even harder. Grabbing some heavy-duty floor mats can help solve this problem. Take some time to find some that suit the area, and place them at all the entryways.
Let go of things you don't use