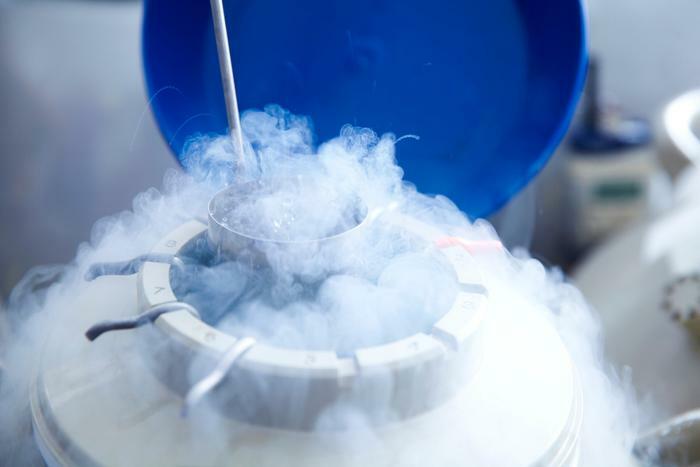 A new study conducted by researchers from NYU Langone Health explored the efficacy of different fertility treatments. According to their findings, women who freeze their eggs when they're younger may have more success having a baby later in life than women who opt for IVF. 
"Our findings shed light on the factors that track with successful births from egg freezing, which include careful screenings of embryos to be thawed and implanted," said researcher Dr. Sarah Druckenmiller Cascante. "A better understanding of the live birth rate from egg freezing for age-related fertility decline is necessary to inform patient decision-making. 
"Importantly, our study is based on actual clinical experience, rather than mathematical modeling with limited data, which is most of what has been published on the chances of birth from egg freezing thus far." 
Success of egg freezing
For the study, the researchers analyzed data from over 540 women who froze their eggs at an average age of 38. Between 2005 and 2020, the group went through 800 rounds of egg freezing, 605 egg thaws, and 436 embryo transfers. 
Ultimately, the study showed that nearly 40% of the women who froze their eggs between the ages of 27 and 44 years old were successful at having at least one child. While this figure is comparable to women who undergo IVF treatment, the researchers noted that egg freezing becomes a more successful option as women get older. 
The researchers cited data from the Centers for Disease Control and Prevention (CDC) that shows less than 20% of 40-year-old women delivered babies through IVF. However, this study showed that women who froze their eggs – even later in life – had better pregnancy outcomes.
Regardless of age, women who thawed over 20 eggs were nearly 60% likely to have a successful pregnancy and birth; women who thawed over 20 eggs under the age of 38 had a 70% success rate for pregnancy and birth. The study also included data on 14 women who froze their eggs between the ages of 41 and 43, and these women had healthy pregnancies and deliveries. 
"Our results provide realistic expectations for those considering oocyte preservation, and demonstrate that egg freezing technology empowers women with improved reproductive autonomy," said researcher Dr. James A. Grifo. "Freezing eggs at a young age becomes an option to be one's own egg donor at advanced age. As young patients freeze eggs and do more than one cycle, the success rates will be even higher than reported in this study."