---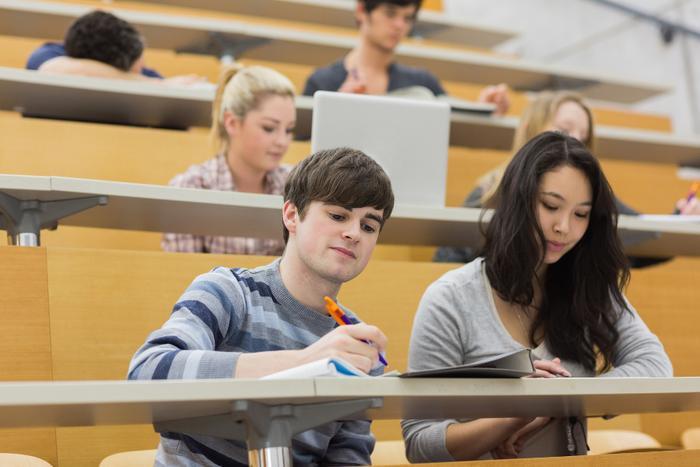 President Obama has proposed taking state and local initiatives providing free community college for 2 years and making them a national program.
The proposal, unveiled in a speech in Knoxville, Tenn., last week, has a $60 billion price tag. And in his speech Obama made clear he views this as much as an economic initiative as an educational one.
"For millions of Americans, community colleges are essential pathways to the middle class because they're local, they're flexible," Obama said. "Whether you're the first in your family to go to college, or coming back to school after many years away, community colleges find a place for you. And you can get a great education."
Under the "America's College Promise" proposal, students would have 2 years of community college tuition paid, if they maintain a 2.5 grade point average. Participating community colleges would have to meet academic standards.
Reducing student debt
But the proposal is aimed at more than just educating more people. It's also aimed at reducing mounting student loan debt levels. It does nothing for the people already paying on the more than $1 trillion in loans now, but could prevent crippling debt burdens for future students.
"Think about it," Obama said. "Students who started at community colleges during those two years, and then go on to a four-year institution, they essentially get the first half of their bachelor's degree for free. People who enroll for skills training will graduate already ready to work, and they won't have a pile of student debt. Two years of college will become as free and universal as high school is today."
It sounds good, but does it have a prayer of being approved by the new Republican Congress, that has not exactly seen eye-to-eye with the White House on much of anything?
Bipartisan pitch
Obama is trying to make it a bipartisan issue, one that both parties can support. He made his speech in Tennessee because that state already has such a program, signed into law by a Republican governor. In the first year, Tennessee's program has drawn 58,000 applicants – 90% of the state's high school graduates.
The White House estimates that nationwide, some 9 million students would take advantage of the program. The U.S. government would pick up 75% of the tuition cost while participating states would pay for the rest.
The concept, at least, has some Republican support. Michigan's Republican governor has expressed interest in the idea but Sen. Lamar Alexander (R-TN), who attended the President's Knoxville speech, while liking the idea, thought it should remain a state program.
Changes for education
Either way, if some form of free community college becomes widespread, it could be a major game-changer in education. Perhaps the biggest impact would fall on for-profit colleges, among the most expensive. Could any compelling case be made for spending $40,000 to obtain an associates degree at a for-profit school when the same degree could be gotten for free at a community college?
There could also be some unintended consequences outside the for-profit college sphere. How many underclassmen would non-profit 4-year colleges lose to community colleges? Would they respond by increasing tuition at a faster rate? Would they accept more of the applicants they now turn down?
And what about the community colleges themselves? Can they handle the expected increase in enrollment?
All questions that will be sorted out in the months ahead, no doubt. But the proposal is one that has a good chance of being debated on its merits and not buried in partisan bickering.
Thanks
Keep an eye on your inbox, the lastest consumer news is on it's way!
Unsubscribe easily whenever you want
---