---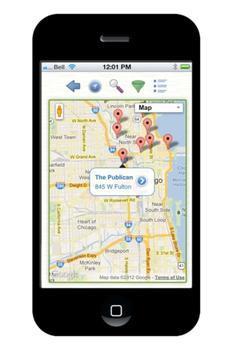 Want to make sure the food you prepare is not only humane, but "certified humane?" Humane Farm Animal Care (HFAC), a non-profit certification organization to improve the lives of farm animals in food production, has issued a free Certified Humane App, now available for iPhone and Android.
Shoppers who want to buy only at stores offering products that meet these standards can find the nearest one quickly, the group says.
"With over 7,000 supermarkets across the country selling products that are certified humane, consumers should be able to find products wherever they are," said Adele Douglass, HFAC Founder and CEO. "This tool connects consumers and businesses by providing consumers with what they have been asking us for, 'at- their- fingertips access' and rewards retailers who carry certified humane products with more business."
GPS driven
The app uses GPS to identify nearby retailers and displays them in an interactive map; the users can also search for specific locations as well.
In addition to finding mainstream supermarkets that sell certified humane products, users can also find farmers and ranchers that sell directly to consumers using the "BUY ONLINE" button. For restaurants and other food service providers who want to sell certified humane products, there is a filter option to find wholesale distributors.
To download the App, go to the App Store for iPhone or Google Play for Android, search for "certified humane," and then download and open.
Improving lives of farm animals
HFAC describes itself as an organization working to improve the lives of farm animals in food production. It says the certified humane designation assures consumers that meat, poultry, egg, or dairy products they purchase have been produced according to HFAC's standards for humane farm animal treatment.
That means animals must receive a nutritious diet without antibiotics or hormones and must be raised with shelter, resting areas and space sufficient to support natural behavior. Since the HFAC program was unveiled in May 2003, more than 90 companies, representing hundreds of farms and millions of farm animals, have been certified, the group says.
---