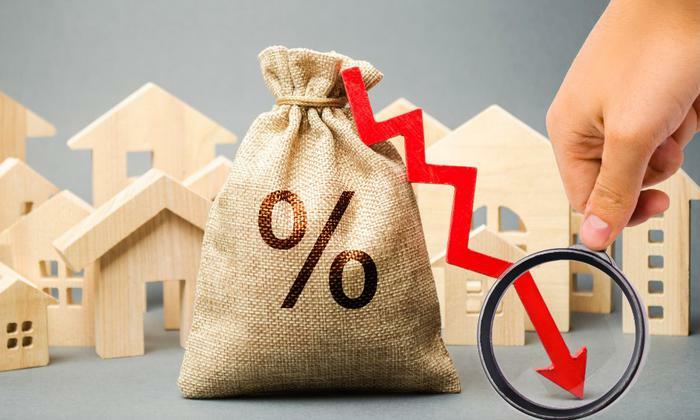 Freddie Mac's Primary Mortgage Market Survey (PMMS) contains some good news for people who would like to purchase a home in the months ahead. After peaking at over 6% earlier this year, the average 30-year fixed-rate mortgage (FRM) fell to 5.13% this week.
"Inflation appears to be beyond its peak, which has stopped the rapid increase in mortgage rates that the housing market was experiencing earlier this year," said Sam Khater, Freddie Mac's chief economist. "The market continues to absorb the cumulative impact of the large price and rate increases that led to a plunge in affordability. As a result, over the rest of the year purchase demand likely will continue to drag, supply will modestly increase, and home price growth will decelerate."
According to the PMMS, the 30-year fixed-rate mortgage averaged 5.13%, down from last week when it averaged 5.22%. The average 15-year fixed-rate mortgage declined slightly to 4.55%.
The average 5-year Treasury-indexed hybrid adjustable-rate mortgage (ARM) averaged 4.39%, down from 4.43% last week.
The slight decline in mortgage rates, coupled with last month's sharp drop in the median home price, makes buying a home slightly more affordable. Still, when compared to a year ago, monthly payments are still quite high.
Last year at this time, the average 30-year fixed-rate mortgage carried an interest rate of just 2.86%. The principal and interest charge on a $300,000 mortgage was $1,242 per month. The same loan this week at 5.13% is $1,634 a month, nearly $400 more.
Opportunities ahead?
It's clear that rising mortgage rates and record-high home prices slammed the brakes on the housing market. In the months ahead, real estate professionals say it may provide opportunities for people who have recently been priced out of the housing market. But Erik Wright, CEO at New Horizon Home Buyers in Chatanooga, Tenn., says not all markets are the same.
"The higher interest rates have decreased demand to a certain extent, but in markets where there is still a significant shortage of available housing compared to the demand, prices are still continuing to increase due to competition," Wright told ConsumerAffairs. "In other markets, where supply and demand are closer together, prices have stabilized and even decreased slightly."
For people considering a home purchase, Wright says the most important consideration is the affordability of the monthly payment based on the current interest rates. If Freddie Mac is correct and the current trend continues, those rates could be lower in the weeks ahead.