---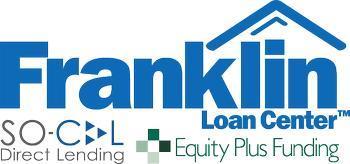 A California mortgage lender, Franklin Loan Corporation, has been ordered to pay $730,000 for giving its employees illegal bonuses for steering consumers into loans with higher interest rates.
"Today's action will put $730,000 back in the pockets of consumers who may have never suspected that they had been harmed," said Consumer Financial Protection Bureau Director Richard Cordray. "Paying bonuses for steering borrowers into more expensive loans violates their trust and is against the law."
Franklin Loan is a residential mortgage lender with 18 locations across Southern California and one in Chicago.
The CFPB said that Franklin Loan originated approximately $887 million in loans between 2011 and 2013. From June 2011 to October 2013, it paid at least $730,000 in quarterly bonuses to 32 loan officers based in part on the interest rates on the loans they provided to borrowers; the higher the interest rate of the loans closed during the quarter, the higher the loan officer's quarterly bonus.
The CFPB found that these bonus payments violated the Federal Reserve Board's Loan Originator Compensation Rule, which the Bureau has enforced since July 21, 2011. The rule prohibits mortgage lenders from paying loan officers based on loan terms such as interest rate.
Today's consent order will ensure that all affected consumers are repaid and that no more consumers are harmed by the illegal compensation system. Franklin Loan has agreed to end its practice of incentivizing loan officers to upcharge consumers by paying quarterly bonuses based, in part, on the interest rates of loans they originated. Franklin Loan will also pay $730,000 in redress to affected consumers. The CFPB did not seek a civil penalty based on Franklin's financial condition and the Bureau's desire to maximize relief directly from Franklin Loan to affected consumers.
---