---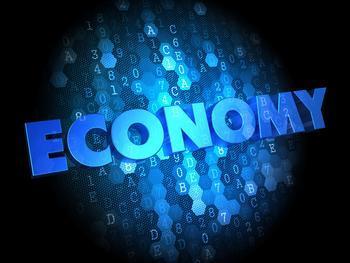 Final figures for economic performance at the end of last year are out, and the news isn't particularly encouraging.
According to the Bureau of Economic Analysis (BEA) real gross domestic product (GDP) -- the value of the goods and services produced by the nation's economy less the value of the goods and services used up in production, adjusted for price changes -- grew at an annual rate of 1.4% in the fourth quarter.
While that's a little better that the 1.0% reported a month ago, it's also a little worse than the 2.0% annual rate in the third quarter.
For all of 2015, GDP expanded at an annual rate of 2.4%, the same as in the previous year.
The final fourth quarter figures are based on more complete information than was available a month ago. The increase reflected increases in consumer spending, residential fixed investment, and federal government spending. Those were partly offset by declines in nonresidential fixed investment, exports, private inventory investment, and state and local government spending.
Corporate profits
While the fourth-quarter GDP growth rate accelerated a a bit, corporate profits took another hit.
Profits from current production, as it's called, fell by $159.6 billion on top of a drop of $33.0 billion in the third quarter.
For all of last year, corporate profits were down $64.0 billion, after rising $35.6 billion in 2014.
GDP inflation
An inflation measure tied to GDP, was up 0.4%, compared with an increase of 1.3 percent in the third. Excluding food and energy prices, the "core" rate of GDP inflation rose 1.0% after increasing 1.3% in the prior three months.
GDP inflation for the entire year was up 0.4%; it jumped 1.2% in 2014.
The complete GDP report is available on the BEA website.
---