---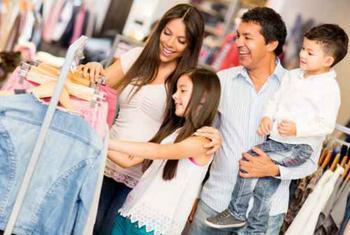 The swimming pools are still crowded and school buses are still dormant, but back to school shopping has already begun.
As retailers roll out their back to school merchandise, many shoppers may be thinking about how to save on this big annual expenditure.
Fortunately, a few clever savings tricks can help parents keep back to school costs down. With these earth-friendly savings tips, even parents of fashionistas can emerge from back to school shopping with their budget unscathed.
Consignment sales
Last year, the National Retail Federation reported that parents planned to spend over $350 on clothing and shoes. Given the rate at which kids grow and discard old trends, spending this much isn't exactly practical.
But stocking kids' closets with fresh new looks doesn't have to cost an arm and a leg. Consignment stores offer gently used clothing from an array of designers at a fraction of the price.
For the best deals on clothing and sporting equipment, look for group consignment sales in your area. A national directory of consignment sales can be found here.
To reward kids for their wallet and earth-friendly apparel choices, some parents choose to allow their kids to pick out one or two must-have pieces throughout the school year.
Reusable bags
Purchasing a supply of washable, reusable lunch containers may be more of an investment up front, but it'll save you money in the long run.
Washable sandwich bags, such as those from Lunchskins, are a more planet-friendly option than plastic bags. Parents can also buy bento-box inspired lunch containers, such as these, which often make the perfect vehicle for a healthy, home-packed lunch.
Clothing swap party
Are there other moms in your area who are up against the task of back-to-school shopping on a budget? If so, why not organize a clothing swap party where items can be exchanged for free?
Once a time, date, and venue are agreed upon, participants simply show up with their children's clean, gently used garments. To keep things even, decide ahead of time how many articles of clothing swappers should show up with and leave with.
Spread out purchases
If you have lots of kids, it may be smart to buy a few things over a period of time rather than knocking out the entire shopping list at once. Slow and steady may win the race, in this case.
Tossing a few back-to-school related items into your cart each time you're at the grocery store, for instance, may leave you in a much more financially comfortable place come September.
---