---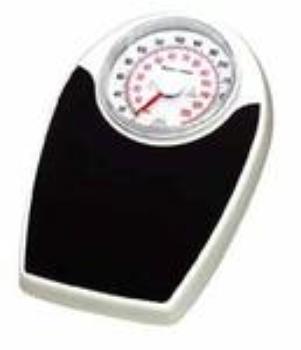 With the best of intentions you have begun a new year with the goal of losing weight. So how's that going?
Yes, it's early in the process and you should understand that shedding pounds might not be as easy as you think it will be.
"Losing weight is one of the top resolutions made every year, yet only 20 percent of people achieve successful weight-loss and maintenance," said Jessica Bartfield, MD, who specializes in nutrition and weight management at the Loyola Center for Metabolic Surgery & Bariatric Care in Chicago.
Despite that fact that two-thirds of Americans say they are on a diet to improve their health, very few are actually seeing results. Bartfield says it's because dieting is a skill. It takes practice to get there.
Knowing why people fail to lose weight might help you avoid some of the common mistakes. Bartfield says there are four main reasons dieters don't lose weight.
1. Underestimating calories consumed
This is a biggie. Most people underestimate the number of calories they eat per day. That's why you have to read food labels and look up the caloric value of foods. Writing down everything that you eat -- including drinks and "bites" or "tastes" of food -- can help increase self-awareness.
Pay attention to serving sizes and use measuring cups and spoons as serving utensils to keep portions reasonable. Food eaten outside of the home tends to be much larger portion sizes and much higher in calories. Frequent restaurants that post the calorie content of their food.
2. Overestimating Activity and Calories Burned
If you underestimate how many calories you consume you might also overestimate how many calories you burn in a typical day. The older you get the fewer calories you burn.
"Typically you need to cut 500 calories per day to lose one pound per week," Bartfield said.
This is very hard to do through exercise alone. It would require most people to add 60 minutes or more of vigorous activity every day. Exercise is important to good health but it's much easier to reduce the calories you consume than burn them off once you've consumed them. And when you do exercise be careful -- exercise is not an excuse to eat more!
3. Poor Timing of Meals
Bartfield says people need a steady stream of glucose throughout the day to maintain optimal energy and to prevent metabolism from slowing down. Eat breakfast every day within one hour of waking up, then eat a healthy snack or meal every three to four hours. Fasting is actually counter-productive. Try not to go longer than five hours without eating a healthy snack or meal to keep your metabolism steady.
4. Inadequate Sleep
Studies have shown that people who get fewer than six hours of sleep have higher levels of ghrelin, a hormone that stimulates appetite, particularly for high-carbohydrate/high-calorie foods. In addition, less sleep raises levels of cortisol, a stress hormone, which can lead to weight gain.
"Good health practices are more than just learned, they become a regular habit and a way of life," Bartfield said.
A good first step is to determine how many calories you need each day. The American Cancer Society maintains an online calorie calculator to help you arrive at your number.
You should also discuss it with your doctor to find the approximate number of calories you burn. From there, you and your doctors can devise a target for calorie consumption that is right for you.
---