---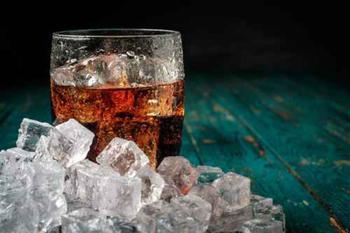 If you ask voters, putting an extra tax on sugar-sweetened soda seems like a good idea. It was on the ballot Tuesday in four cities, and voters in all four cities approved it.
Three of the cities are in California – actually the same region of California. The tax won approval in San Francisco, Oakland, and Albany. In addition, voters in Boulder, Colo., approved the tax.
In a statement issued on election day, before any of the ballots were counted, Dr. Michael Jacobson, Executive Director of the Center for Science in the Public Interest (CSPI), said just the presence of the ballot initiatives represents a new normal for "Big Soda."
"The lessons learned by the community groups and advocates in these campaigns will be shared across the country and brought to bear in other cities and states," Jacobson said. "The industry will continue to outspend because they can't afford to lose. But they have already lost: The science base is growing stronger for sugar drinks' causation of diabetes, heart disease, obesity, and tooth decay, and communities are acting."
Outspent
According to USA Today, consumer groups pushing for the soda tax spent just over $9 million to support their cause. Opponents, back in part by the beverage industry, spend $20 million. It was pretty much the same story in the other three municipalities.
The four cities are the first to approve a soda tax since Berkeley, Calif., took that step in 2014. In Tuesday's voting, Boulder added a two-cent tax to the cost of soda. The California cities each added a penny.
Will it have an effect? The World Health Organization (WHO) believes it will and recently urged cities around the world to enact taxes on sugar-sweetened beverages. The organization said it believes adding to the cost of these products could help reduce health risks like type 2 diabetes and obesity.
"Consumption of free sugars, including products like sugary drinks, is a major factor in the global increase of people suffering from obesity and diabetes. . . If governments tax products like sugary drinks, they can reduce suffering and save lives. They can also cut healthcare costs and increase revenues to invest in health services," said Dr. Douglas Bettcher, director of WHO's Department for the Prevention of Noncommunicable Diseases (NCDs).
The taxes approved in Tuesday's voting are projected to raise as much as $29 million between the four cities.
---