---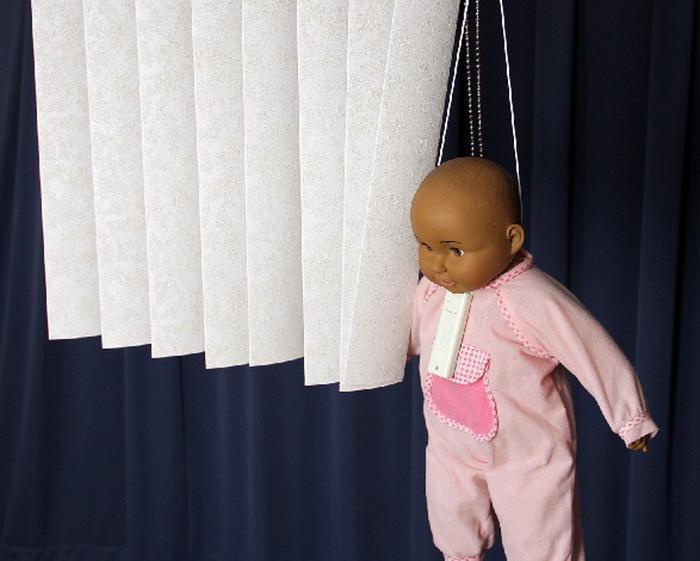 If you're an adult trying to childproof your home, you already know to watch out for obvious threats like "sharp kitchen implements" and "caustic household chemicals," but it's easy to overlook things which are completely innocuous to anyone with adult sensibilities, but can often be fatal to children.
For example: in January, two children suffocated in Massachusetts after accidentally locking themselves inside a vintage cedar chest. This is a definite danger to children, though generally not a threat to the safety of adults old enough to know better (and often too large to fit inside a cedar chest anyway).
Even more dangerous to young children are the loose cords that dangle from various curtain or mini-blind window-covering setups. Consider this appalling statistic: in the 22 days spanning Feb. 8 to March 1, four American children died after accidentally strangling on window-covering cords.
Time to act
The Consumer Federation of America cited this in its March 4 press release calling upon the U.S. Consumer Product Safety Commission to "take action" regarding the matter. According to CPSC statistics, approximately 12 children per year die in similar incidents.
The CPSC has conducted numerous recalls of blinds and other window-coverings and has adopted new safety standards but CFA wants it to do more.
Want to check whether your window coverings are safe. Here is a complete list of CPSC recalls of blinds and related products.
Whether or not the CPSC "takes action" to remove this threat from the country, it should be easy for you to take action to remove this threat from your home. What kind of window-coverings do you have? Are there any ropes or cords — anything from velvet ties holding back long curtains, to long miniblind pull-strings with plastic coverings on the ends? If so, that's the part likely to be hazardous to young children.
If you cannot afford to replace your current window coverings with "cordless" varieties, you should at least make sure the ends of any rope-ties or pull-cords are up high, far out of reach of any young child. For example: if the ends of your mini-blind pull strings dangle low enough for small kids to reach, try driving a small nail or decorative hook high into the wall next to the window, and loop the cord around that.
---