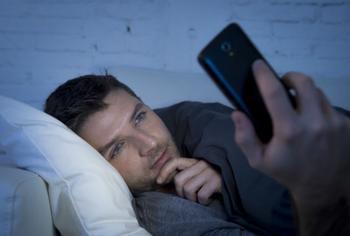 Smartphones are often the last thing we see at night and the first thing we look at in the morning -- but gazing into the glow of screens is not at all conducive to sleep. Research has shown that staring into the blue light of tablet or smartphone displays actually suppresses the production of melatonin, leaving you feeling wide awake.
But while that bright blue light may not exactly be a soothing digital lullaby, smartphones can help expedite your journey towards dreamland in other ways. Several apps have been specially designed to help you drift off quickly and easily without requiring you to stare into your phone. 
Sleep apps
Trouble falling asleep is not uncommon. The American Academy of Sleep Medicine estimates that, here in the U.S., 30% of adults have symptoms of insomnia. Whether you find yourself tossing and turning frequently or just occasionally, a few apps are out there to help you get to sleep faster.