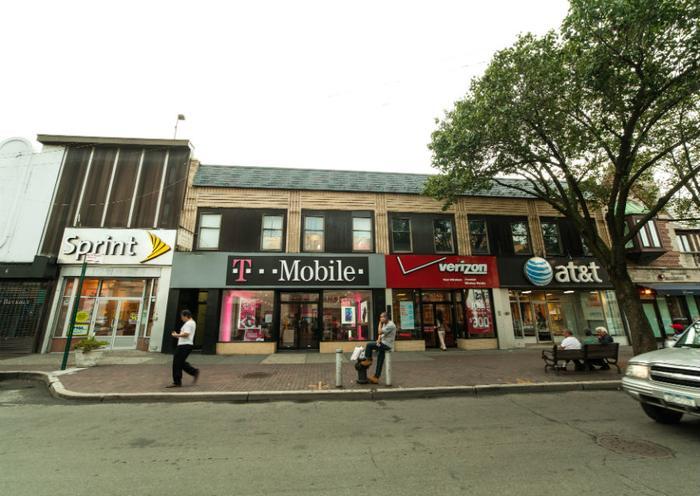 At a court hearing on Friday, a New York official announced that the state attorneys general of Massachusetts, Hawaii, Minnesota, and Nevada have joined a lawsuit aiming to block the proposed merger of T-Mobile and Sprint.
In early June, nine states and the District of Columbia sued to stop the $26.5 billion deal from taking place. The lawsuit seeks to stop the merger on the grounds that it will harm competition and raise prices for consumers.
"When it comes to corporate power, bigger isn't always better," New York Attorney General Letitia James said of the merger, which would shrink the number of nationwide wireless carriers in the United States from four to three.
Arguments against the merger
T-Mobile and Sprint have argued that joining forces is necessary to deploy 5G wireless networks and effectively compete against Verizon and AT&T. The Federal Communications Commission (FCC) has said it intends to approve the merger.
However, lawmakers and labor groups have argued that if the two companies are combined, it would harm competition, raise prices, and lead to over 28,000 lost jobs.
"Millions of Americans rely on mobile devices at work, at home, and to organize their lives. Competition between the mobile companies has resulted in better coverage and cheaper, more reliable service for all of us," Attorney General Maura Healey told Cape Cod Today.
"Our year-long investigation found that the proposed merger would give the new company the power to raise prices, significantly reduce competition for customers, lower quality, and cost thousands of retail workers their jobs. We are challenging this merger to protect a service that matters to everyone."
The Department of Justice, which has been hesitant to approve the deal, has requested that T-Mobile and Sprint sell Boost Mobile in order to receive approval. Dish Network is reportedly negotiating the purchase of spectrum and Boost Mobile from the two companies, according to Bloomberg.