---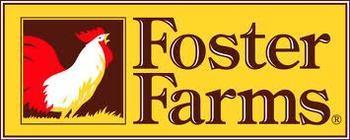 Foster Farms' three California facilities in Livingston and Fresno will remain open amid continuing daily USDA Food Safety and Inspection Service (FSIS) inspections of the firm's chicken, according to the company.
The decision to allow the plants to remain in operation follows Foster Farms' implementation of several new food safety controls over the last two months and its commitment to install added processes during an enhanced inspection period over the next 90 days.
"We started this process more than two months ago and this officially validates our progress, but we are not stopping here," said Ron Foster, president and CEO of Foster Farms. "We are putting every resource and all of our energy toward food safety with the confidence that Foster Farms plants will be the most stringent in the industry."
No recall
The California Department of Public Health has determined there is no need for a product recall in California. Dr. Ron Chapman, director of the CDPH and state health officer, says a recall has not been requested, "because, with proper handling and preparation, this product is safe for consumption. Chicken is a raw animal protein that is expected to have some level of naturally occurring bacteria present," he added, "Cooking chicken fully to 165 degrees Fahrenheit will kill the bacteria present. Provided that consumers do not cross-contaminate fully cooked chicken with raw chicken juices, it is safe to consume."
Earlier this week, FSIS issued a health alert regarding Foster Farms products, and in May there was a recall of more than 6,000 pounds of ready-to-eat grilled chicken strips.
Consumers with questions may call Foster Farms at at 800-338-8051.
---