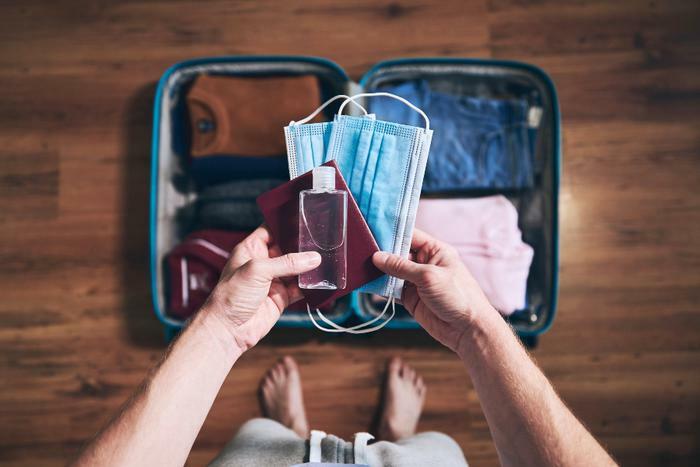 The previous 12 months haven't exactly been good for travel, but now that half of U.S. adults are vaccinated against the coronavirus (COVID-19), millions of people are planning trips this summer.
A new survey from Deloitte shows that 40% of Americans plan to take at least one vacation this summer, a percentage similar to the pre-pandemic summer travel of 2019. A significant number plan to travel by air.
Airlines have reported that demand for flights is now on the rise, so they are adding flights and raising fares. The survey suggests that rising ticket prices will not be much of a deterrent after a year of sheltering in place and working from home.
Around 55% of the survey respondents said their longest trip this summer will include an airline flight. Amid Transportation Safety Administration (TSA) reports of increased passenger volume, consumers are also considering new factors for mitigating the health risks, including taking a non-stop flight.
"As many Americans return to the skies this summer, the impacts of the pandemic continue to influence the entire travel experience," said Anthony Jackson, principal, Deloitte & Touche.
"With ongoing health concerns, airlines should remain flexible to accommodate shifting preferences for direct flights, as well as last-minute reservation and flight changes."
Private rental growth will continue
The survey shows that the majority of travelers will stay in a hotel, but the survey found that private rentals, which surged during the pandemic, should continue to grow this year. More than a quarter of consumers who said they plan to stay in a private rental used that form of accommodation for the first time last year.
Airbnb this week rolled out upgrades to its platform as the company predicts "the biggest travel rebound in a century." 
"We are seeing three fundamental shifts in travel as people become less tethered and more flexible," said Brian Chesky, co-founder and CEO of Airbnb. "People can travel anytime, they are traveling to more places and they are staying longer."
Chesky says the lines between travel, living, and working are blurring, and the company's upgrades are designed to make it easier for people to integrate travel into their lives.