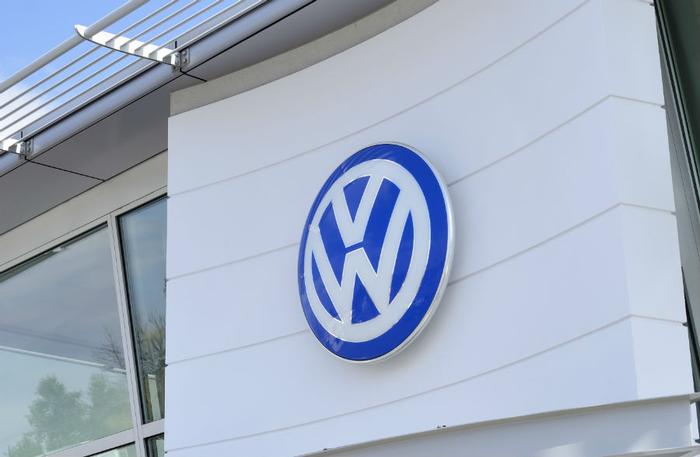 According to the judge of the damages case brought by investors against Volkswagen, former CEO Martin Winterkorn was slow to address the company's emissions cheating scandal.
Investors are looking for 9.2 billion euros ($10.6 billion) in damages from the suit to make up for the share prices they lost when the scandal became public. The final outcome of the suit will come down to who was privy to information -- and when.
The scandal broke on September 18, 2015 when the Environmental Protection Agency (EPA) issued a notice of violation. The investors are accusing Volkswagen of not disclosing this information with them -- specifically how much money was involved.
Now, Judge Christian Jaede reported that Winterkorn was certainly aware of the breadth of the scandal. According to Jaede, Volkswagen was on the verge of getting banned by United States regulators because of high pollution levels. Following a meeting with VW higher-ups that took place two months prior, Winterkorn dragged his feet on the issue.
"Anyone acting in good faith would have followed up on this information," Jaede said. "This appears not to have happened."
Winterkorn resigned just days after the scandal broke, though he did say he was unaware of the scandal until Volkswagen officially announced it.
Push for the truth
In September 2015, Volkswagen admitted to equipping over 11 million of its diesel vehicles with illegal software to cheat the U.S. emissions tests. The scandal has not only cost the company billions of dollars, but it has also led to the indictment of several top executives.
In January 2017, Volkswagen settled U.S. Justice Department criminal and civil charges, shelling out $4.3 billion. The company agreed to plead guilty to three criminal felony charges and pay a $2.8 billion criminal penalty. It also paid $1.5 billion in separate civil resolutions.
All of these penalties are on top of the $15 billion VW agreed to pay owners of Volkswagens, Audis, and Porsches equipped with 2.0-liter TD Clean Diesel engines, and the $1 billion it has agreed to pay consumers with 3.0-liter diesels.
Volkswagen was charged with -- and plead guilty to:
Participating in a conspiracy to defraud the United States and VW's U.S. customers;

Violating the Clean Air Act by lying and misleading the EPA and U.S. customers about whether its cars complied with U.S. emissions standards;

Using cheating software to circumvent the U.S. testing process; and

Concealing material facts about its cheating from U.S. regulators.
However, the scandal leaked into 2018 when Audi CEO Rupert Stadler was arrested over "concerns over potential evidence tampering" in the diesel-emissions cheating case. Stadler's home was raided by authorities one week before the arrest, and he was immediately named a suspect in the investigation.
Just last month, an independent compliance auditor complained he wasn't getting enough information out of VW. Larry Thompson, who was appointed by the U.S. Justice Department to monitor Volkswagen's efforts to comply with the settlement charges, said that the company was relying too heavily on privacy and attorney/client privilege to withhold any information.