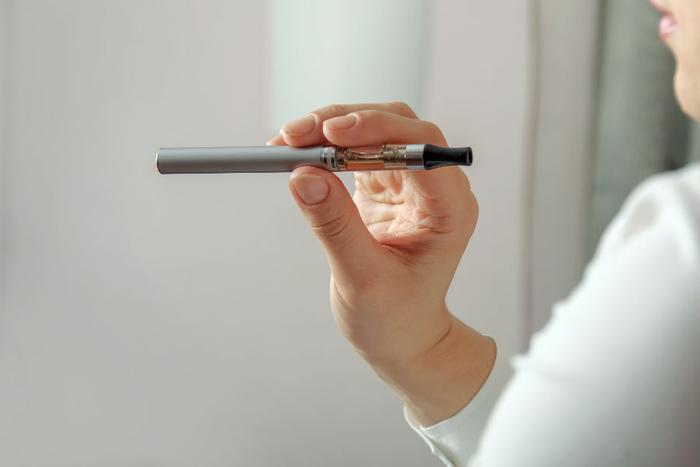 Reacting to a finding drawn from a recent study involving mice, former FDA Commissioner Scott Gottlieb said he's "skeptical that nicotine causes cancer." 
"It might be a tumor promoter, [researchers] have said that there's a potential that nicotine is a tumor promoter, but it doesn't cause cancer," Gottlieb said Monday on CNBC's "Squawk Box." 
Though skeptical of the claim that nicotine is carcinogenic, Gottlieb -- who stepped down from his position as FDA Commissioner in April -- said he did believe inhaling e-cigarette vapor would likely cause damage to the lungs.
"We had a signal when I was at the FDA of damage that vaping was causing to the lungs in an animal study," Gottlieb told CNBC, adding that the results of the FDA study should be released soon. "You can't inhale something into the lungs that way on a repeated basis and not cause some damage to the lung."
Dangers of vaping
Last week, a New York University study found that e-cigarette vapor containing nicotine causes lung cancer and precancerous lesions on the bladder of mice. Researchers said 22 percent of the 40 mice involved in the study developed lung cancer. 
In light of the study's findings, the researchers asserted that vaping is likely harmful to humans as well. Gottlieb, however, pointed out that the study was small and "isolated the effects of nicotine," according to CNBC. 
The health impact of vaping is currently being studied extensively as health officials continue to report more cases of a lung illness linked to vaping. 
Last week, the CDC updated the official toll of lung illnesses and deaths linked to e-cigarette use. The death toll had risen to 26, and the number of vaping-related lung illnesses had been raised to 1,299.