---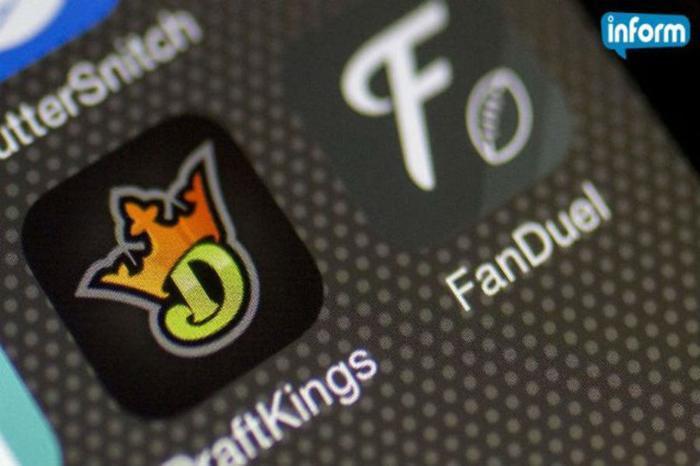 Daily fantasy sports enterprises FanDuel and DraftKings may start to feel besieged from all sides. Not only are several states questioning the legality of their operations, a former college athlete is attempting to take both companies to court.
Former Northern Illinois University running back Akeem Daniels has filed suit against both FanDuel and DraftKings, claiming the lucrative businesses "knowingly and improperly exploited the accomplishments, and expected future accomplishments" of Daniels and 2,000 college athletes.
The suits claim the companies use the names and likenesses of college athletes to construct fantasy games in which millions of dollars are spent.
"Through a comprehensive advertising campaign and in its daily fantasy college football and basketball contests, Defendant routinely use the names and likenesses of these college players to promote Defendant's commercial enterprise, amassing millions of dollars in revenues from entry fees, without the athletes' authorization," the complaint states.
No consent granted
Akeem's attorney said the athlete, and others in the proposed class, have not given their consent to the use of their names, nor have they given up their rights. The suit seeks unspecified damages.
Neither company has commented on the suit, which is fairly typical in cases of litigation.
The suits may be seen as the latest attempt by college athletes to receive monetary compensation for their service to their colleges. The filing follows on the heels of Northwestern University's football players' unsuccessful attempt to form a labor union.
More importantly, perhaps, it represents just another legal challenge to Daily Fantasy Sports, which is enormously popular with consumers and deeply embedded in sports leagues and media.
The most serious challenge so far is in New York, where Attorney General Eric Schneiderman has charged that the games violate New York's gambling laws. Schneiderman not only seeks to bar players in the state from participating but is seeking the return of the money they have spent, plus civil penalties.
An appeals court will decide the case later this year.
---