---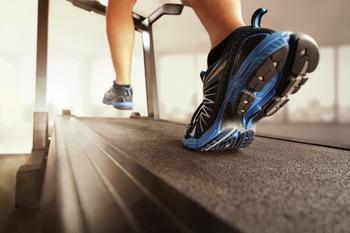 You may have purchased that step-counting, calorie cognizant activity tracker to aid your weight loss efforts, but it may not be so helpful in the long run.
When it comes to sustained weight loss, a study finds that wearable activity trackers aren't as effective as plain and simple health counseling in which changes to activity level and diet are addressed. 
The University of Pittsburgh study, which followed participants over a two-year period, found that those who used activity trackers lost 5.29 pounds less than participants on a similar weight loss program who used a website to track their progress.
Study details
To conduct the study, researchers recruited 471 adults between the ages of 18 to 35. Participants were asked to either use or refrain from using a wearable activity tracker.
At the end of the 24-month long trial, the researchers discovered that participants who used wearable fitness trackers lost an average of 7.7 pounds while those who were put on a behavioral weight loss program lost an average of 13 pounds.
This observation led researchers to draw the conclusion that wearable monitors may offer fewer long-term advantages compared to traditional weight loss methods.
In other words: wearable tech may keep you apprised of how you're doing, but it won't make you more likely to adopt permanent changes to your diet and exercise routine.
"Our findings show that adding them to behavioral counseling that includes physical activity and reduced calorie intake does not improve weight loss or physical activity engagement," said lead researcher John Jakicic. "Therefore, within this context, these devices should not be relied upon as tools for weight management in place of effective behavioral counseling for physical activity and diet."
More to learn
However, Jakicic adds that we shouldn't dismiss fitness trackers altogether. For some, these devices may make it easier to attain sustainable weight loss.
"There were some in our study for whom it made a difference," Jakicic told Reuters Health. "There is so much more that we need to learn about how these devices lead to behavior change."
The study has been published in the Journal of the American Medical Association.
---