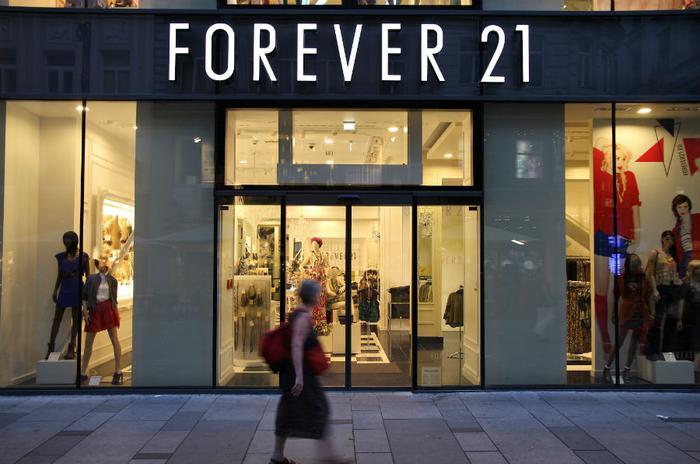 Forever 21 filed for bankruptcy over the weekend and said it would be restructuring in an effort to focus on the "profitable core part of its operations." 
The clothing retailer, which has 815 stores in 57 counties, said it plans to shutter most of its international locations in Asia and Europe; however, it said it will continue operations in Mexico and Latin America. The chain has requested court approval to close up to 178 U.S. stores. 
"The decisions as to which domestic stores will be closing are ongoing, pending the outcome of continued conversations with landlords," the retailer said in a statement.
Restructuring effort
In a letter to customers, Forever 21 said the restructuring will allow it to "continue to operate its stores as usual." The company added that it's taking "positive steps to reorganize the business so we can return to profitability and refocus on delivering incredible styles and fashion you love for many years to come." 
"This was an important and necessary step to secure the future of our Company, which will enable us to reorganize our business and reposition Forever 21," said Linda Chang, Executive Vice President of Forever 21. 
Forever 21 said it received $275 million in financing from its existing lenders, with JPMorgan Chase Bank NA as agent. It received another $75 million in new capital from TPG Sixth Street Partners and certain other affiliated funds.
"With this capital, Forever 21 intends to operate in a business as usual manner, honoring all Company policies, including gift cards, returns, exchanges, reimbursement and sale purchases. Forever 21 will use these proceedings to right size its store base and return to basics that allowed the Company to thrive and grow into the fast fashion leader," the company said.
String of bankruptcy filings
Forever 21 joins a growing number of retailers that have been forced to file for bankruptcy in response to competition from online retailers and changing consumer preferences. Sears Holdings, Toys "R" Us, Payless ShoeSource, and others have all struggled to stay afloat over the past two years. 
In addition to competition from online sites, Forever 21 has also had to contend with younger consumers' increasing preference for sustainable fashions. 
"Younger and more environmentally conscious shoppers are also choosing brands that ethically source garments instead of retailers that use cheap fabrics to make T-shirts that are snapped up for $5," Reuters noted. "Resale sites like thredUp.com, which calls itself the largest online thrift store, are also growing in popularity."