---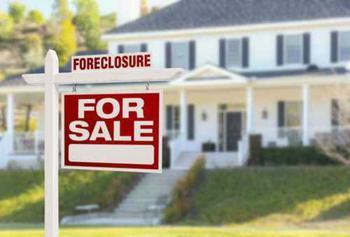 The housing market has come a long way from the dark days of 2010, when foreclosures dominated real estate news and dragged property values lower in neighborhoods across America.
Today, you don't hear much about foreclosures, but they're still occurring. Fortunately, it's not happening anywhere near as often as the immediate aftermath of the real estate crash.
Black Knight Financial Services has issued a report on November foreclosures and mortgage delinquencies, showing a slight increase from October, but both numbers remain near 10-year lows.
Foreclosure starts were 6.9% higher than in October but were down nearly 10% from November 2015. November's mortgage delinquency rate was 4.46%, up over two and a half percent from October but down 9.43% from a year ago.
Big improvement from last year
In just about every category having to do with either foreclosure or mortgage delinquency, this year's numbers are sharply lower than last year's, suggesting the last of the housing crisis inventory has been settled.
While subprime mortgages, which trapped many consumers with home loans they couldn't afford, served as the trigger for the first wave of foreclosures, the resulting financial crisis that threw millions out of work produced the second wave.
Today, with a stronger economy and tougher loan qualification standards, foreclosures are usually the result of some specific and personal financial setback. And there are many fewer of them.
For example, nationwide the number of properties that are 90 days or more past due total 682,000, up slightly from October but down 145,000 from November 2015.
More common in the South
The Black Knight report also shows that many of the foreclosures and delinquent mortgages are in the South. Mississippi leads the nation with 11.56% of non-current mortgages. Louisiana is next with 10.09%, New Jersey with 8.2%, Alabama with 8.06%, and West Virginia with 7.94%.
Homeowners in North Dakota, Colorado, Minnesota, and Montana are doing the best job of keeping up their house payments, with delinquency rates under 3%.
According to data compiled from RealtyTrac, the Federal Reserve, and Equifax, there were 1.2 million completed foreclosures in 2007, at the start of the foreclosure tsunami, peaking in 2011 at 3.58 million. Last year, the number had fallen to 575,378.
---