---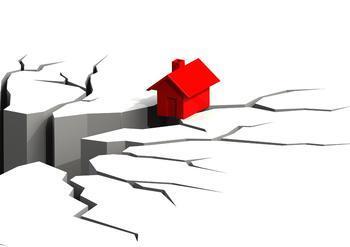 The inventory of foreclosed homes fell sharply during May according to the CoreLogic National Foreclosure Report.
The property information provider says the number of homes at some stage of the foreclosure process was down 24.5% from the same month a year ago, while completed foreclosures fell by 6.9% year-over-year.
The decline in completed foreclosures nationwide works out to 38,000 last May from 41,000 in May 2015. That represents a drop of 67.9% from the peak of 117,813 in September 2010.
Since the financial meltdown began in September 2008, there have been approximately 6.3 million completed foreclosures nationally, and since homeownership rates peaked in the second quarter of 2004, there have been approximately 8.3 million homes lost to foreclosure.
"The foreclosure rate fell to 1% in May, which is twice the long-term average of 0.5%. However, this masks the underlying progress at the state level," said Dr. Frank Nothaft, chief economist for CoreLogic. "Twenty-nine states had foreclosure rates below the national average, and all but North Dakota experienced declines in their foreclosure rate compared to the prior year."
Mortgage delinquencies
CoreLogic also reports the number of mortgages in serious delinquency (defined as 90 days or more past due including loans in foreclosure or Real Estate Owned) declined by 21.6% from May 2015 to May 2016, with 1.1 million mortgages, or 2.8%, in this category. The May 2016 serious delinquency rate is the lowest since October 2007.
"Delinquency and foreclosure rates continue to drop as we experience the benefits of a combination of tight underwriting, job and income growth and a steady rise in home prices," said CoreLogic President and CEO Anand Nallathambi. "We expect these factors to remain in place for the remainder of this year and for delinquency and foreclosure rates to decline even further."
Report highlights
On a month-over-month basis, completed foreclosures increased by 5.5% to 38,000 in May 2016 from April. As a basis of comparison, before the decline in the housing market in 2007, completed foreclosures averaged 21,000 per month nationwide between 2000 and 2006.
On a month-over-month basis, the foreclosure inventory was down 3.0%.
The five states with the highest number of completed foreclosures were Florida (63,000), Michigan (45,000), Texas (27,000), Ohio (23,000), and California (23,000).These five states account for almost half of all completed foreclosures nationally.
Four states and the District of Columbia had the lowest number of completed foreclosures: the District of Columbia (139), North Dakota (323), West Virginia (494), Alaska (648) and Montana (690).
Four states and the District of Columbia had the highest foreclosure inventory rate: New Jersey (3.6%), New York (3.2%), Hawaii (2.1%), the District of Columbia (2.0%), and Maine (1.9%).
The five states with the lowest foreclosure inventory rate were Alaska (0.3%), Arizona (0.3%), Colorado (0.3%), Minnesota (0.3%), and Utah (0.3%).
---