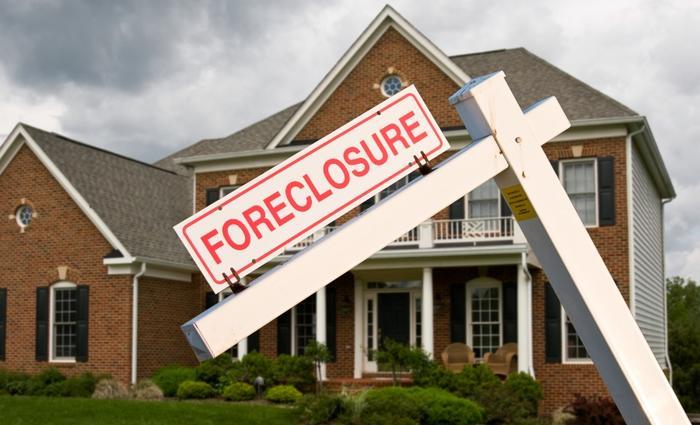 Foreclosure activity -- default notices, scheduled auctions, and bank repossessions -- fell to a 14-year low in the third quarter of the year, suggesting significant stability in the housing market.
ATTOM Data Solutions, which tracks housing data, reports that foreclosure activity was down 6 percent from the previous quarter and was 19 percent lower than the third quarter of 2018. It hit the lowest level since the second quarter of 2005.
More stringent standards to qualify for a mortgage plus very low unemployment rates have combined to almost make foreclosure a rarity.
"Foreclosure activity continues to decline across the country, which is a good sign that the housing market and the broader economy remain strong – and that the lending excesses that helped bring down the economy during the Great Recession remain a memory," said Todd Teta, chief product officer at ATTOM Data Solutions. 
No reason for complacency
But Teta says the latest report should not lead to complacency, noting that foreclosure activity can vary widely from state to state, city to city, and neighborhood to neighborhood.
"Overall, the foreclosure numbers reflect a market in which buyers can afford their homes and lenders remain careful in loaning to home buyers who have little chance of repaying," he said.
Foreclosures are highly disruptive to the housing market. When one house goes into foreclosure, the other houses in the neighborhood usually lose value. When several houses in a neighborhood go into default -- which happened frequently after the housing market crash -- it can be devastating and create situations where highly leveraged homeowners owe more on their mortgages than their homes are worth.
Troubling exceptions
While the national trend shows far fewer foreclosures, there are troubling exceptions. Fourteen states actually saw foreclosure activity rise in the third quarter. It was up 33 percent in Montana, 32 percent in Georgia, 16 percent in Washington, and 15 percent in Louisiana.
The highest rates of foreclosure occurred in Delaware, New Jersey, Maryland, and Florida.
Foreclosure happens when a homeowner defaults on a mortgage. The legal process can be lengthy from the time a foreclosure notice is filed to the time the lender auctions the property.
In addition to defaulting on a mortgage, a homeowner may also lose a home to foreclosure by failing to pay property taxes.