---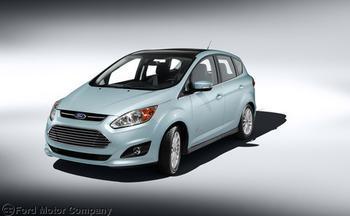 In a blow to its corporate pride, Ford is reducing the fuel-economy rating of its C-Max Hybrid, a car the automaker had touted as a Prius-killer, according to Automotive News, which said the announcement is planned for later today.
Ford has faced withering criticism and lawsuits challenging its claimed 47 mpg rating, which is expected to be lowered to 43 mpg. The ratings are based on data gathered under (EPA) Environmental Protection Agency guidelines.
Ford said in July that it would recalibrate the software on the C-Max to deliver better fuel economy.
The Toyota Prius, which is smaller and lighter than the C-Max, has a combined rating of 50 mpg, making it the only non-plug-in nameplate with higher EPA fuel-economy than the C-Max.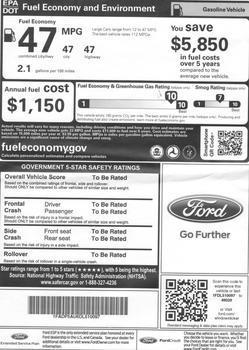 Hyundai and Kia also backed down on lofty fuel claims earlier this year, retreating from their 40 mpg claim and modifying it to values ranging from 36 to 38 mpg, depending on the model.
That move came about under pressure from the EPA, which said the ratings had been based on flawed test results. The companies offered about 900,000 customers prepaid fuel cards as compensation for the error.
The Detroit News is reporting today that the EPA is expected to announce Friday that it will revise test procedures for how hybrid vehicles are assigned fuel economy ratings and labels.
---