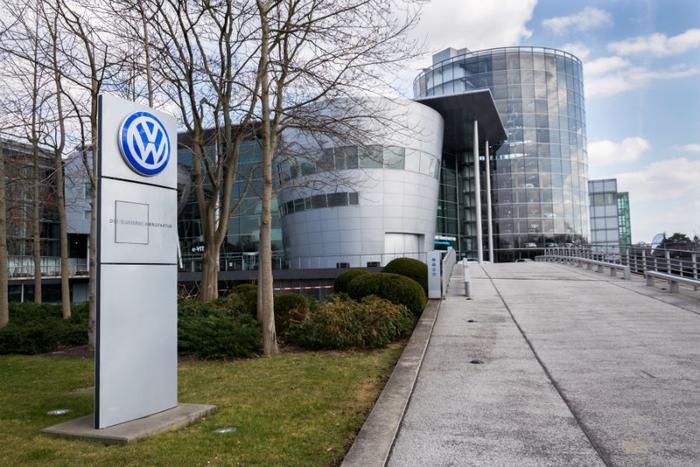 Ford and Volkswagen announced Friday that they will be expanding their collaboration on autonomous and electric vehicles. 
Under the deal, Volkswagen will invest $2.6 billion in Argo AI, a Pittsburgh-based startup specializing in autonomous vehicle development that Ford invested $1 billion in back in 2017. After Ford sells some of its Argo shares to VW, both automakers will be minority stakeholders in the firm. 
"Argo AI was set up to be agile — to be able to quickly iterate software and hardware," Argo CEO and Founder Bryan Salesky said in a statement. "That agility, bolstered by the scale and capability of Ford and Volkswagen, is a powerful combination."
The deal will also give Ford access to VW's electric vehicle platform (dubbed its MEB platform), which will help it achieve its goal of developing "at least one high-volume fully electric vehicle" for Europe in 2023. 
Staying competitive
While the automakers will remain separate entities under the deal, the partnership will set the stage for a crucial pooling of resources and innovative capabilities. 
"While Ford and Volkswagen remain independent and fiercely competitive in the marketplace, teaming up and working with Argo AI on this important technology allows us to deliver unmatched capability, scale and geographic reach," Ford CEO Jim Hackett said in a statement. "Unlocking the synergies across a range of areas allows us to showcase the power of our global alliance in this era of smart vehicles for a smart world."
The joint venture comes as key players in the auto industry consider ways to expedite the development of autonomous and electric vehicles. Alphabet's Waymo and General Motor's Cruise Unit are currently a step ahead of VW and Ford in terms of self-driving car development. 
At the Detroit auto show in January, Ford CEO Jim Hackett and VW CEO Herbert Diess said teaming up will allow the automakers to remain competitive in the race to develop and launch self-driving and electric vehicle technology. 
Ford and Volkswagen initially started working together seven months ago. At the time, the companies said they would start building pickup trucks and commercial vans together and would be "exploring potential collaboration on EVs, autonomous vehicles and mobility services."