---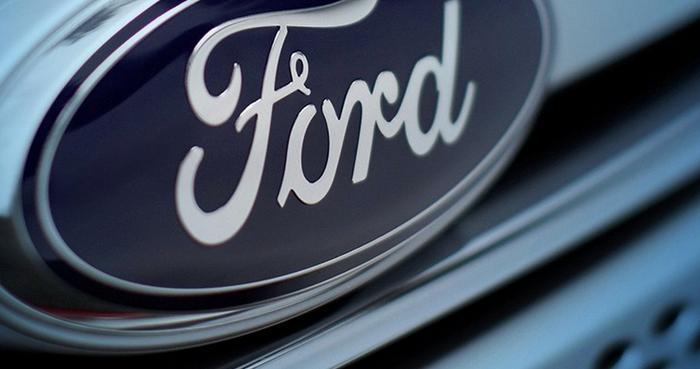 If numbers tell the story, then consumers' top choice for new cars in July were Fords and Toyotas. A report by automotive publication Kelley Blue Book (KBB) shows Ford captured 14.2% of the new car market last month, with Toyota right behind with 12.8%. However, when you add up all the General Motors nameplates, GM carried the month with 17.4% of the U.S. market.
In addition, consumers were willing to pay more for a new ride. The average transaction price for light vehicles, which includes pick-ups, was $32,556.
"Overall, the industry continues to see average transaction prices rise at a solid pace," said Alec Gutierrez, senior analyst for Kelley Blue Book. "Truck and utility vehicles are the major drivers behind this strength, especially among domestic automakers."
But an increase in luxury cars also helped boost July's sticker price. Lexus led luxury brands with 1.9% of the market, with BMW trailing only slightly with 1.8% of the market, Cadillac picking up 1.1% and Audi 1.0%.
Sales of BMW brand vehicles increased 9.8% in July for a total of 26,409 compared to 24,043 vehicles sold in July, 2013. Year-to-date, the BMW brand is up 11.7% on sales of 183,791 compared to 164,474 sold in the first seven months of 2013.
Building momentum
"The sales momentum that's been building all year reached its year-to-date peak in July, setting a new BMW record for the month," said Ludwig Willisch, President and CEO, BMW of North America. "There's certainly more to come, especially with the new X4 and 4 Series Gran Coupe now hitting the market and our revolutionary hybrid-electric BMW i8 on the horizon."
Not to be outdone in the luxury class, Mercedes-Benz USAreported the highest July retail volumes in its history with 30,757 units sold across the Mercedes-Benz, Sprinter and smart model lines, representing a 16.4% increase from the 26,423 vehicles sold the same month last year.
"Adding July to our unbroken string of record months, we're driving toward another banner year for the brand," said Stephen Cannon, president and CEO of MBUSA. "We've got two game-changing models in the wings with the launch of our all-new 2015 C-Class later this month, followed by a sporty new entry-level SUV, the GLA, this fall. Stay tuned."
Rising sales of luxury models might be saying something about the state of the economy.
"With consumer confidence on the rise in July, shoppers are clearly willing to spend a little extra on the vehicle they want," Gutierrez said.
Preference for economy
That said, consumers also opted for economy last month. The compact car segment was the strongest, capturing 14.7% of the market. Mid-size cars were second, at 14.4%.
The compact/SUV segment continued to show strength in July. Honda's CR-V broke a July sales record for the second straight year, pushing its year-to-date sales up 5.9%.
"The CR-V continues to cement its place as America's favorite and best-selling SUV with yet another record month of sales," said Jeff Conrad, Honda division senior vice president and general manager. "Combined with Accord, which is on its way to become the most popular car in the U.S. for a second straight year, Honda once again has the vehicles of choice in two of the biggest market classes."
In the competition among pick-ups, the Dodge Ram remained in third place in July, behind the Ford F-150 and Chevy Silverado. However, the KBB numbers how the Ram has been gaining popularity lately, with sales up 7.5% from June and a segment leading 18.8 percent year-over-year.
---