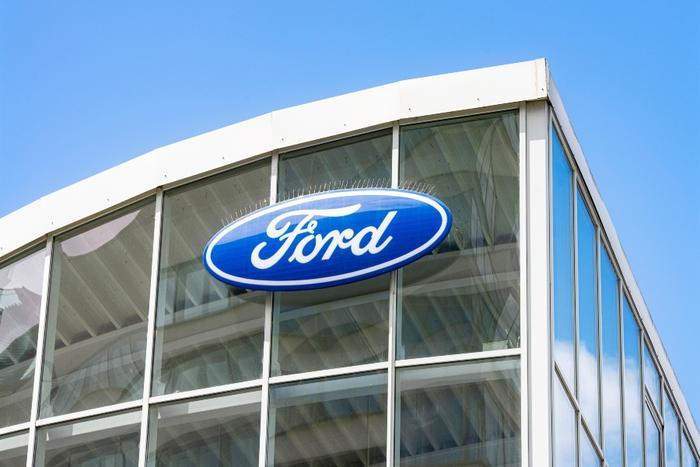 Ford is postponing the resumption of vehicle assembly in an effort to protect workers. Instead, it will help GE Healthcare turn out much-needed ventilators to help people suffering from severe coronavirus (COVID-19) symptoms.
Ford joins GM in retooling production lines to build machines that help patients with reduced lung capacity breathe. The company says it will use one of its plants in Michigan to produce 50,000 of the vitally needed units within 100 days and up to 30,000 a month after that if needed. 
The automaker brings its manufacturing capabilities to the table, making the ramp-up process easier. GE Healthcare will provide clinical expertise and will license the current ventilator design from Airon Corp. – a small, privately held company whose design already has approval from the U.S. Food and Drug Administration (FDA).
The GE/Airon Model A-E ventilator uses a design that operates on air pressure and does not require electricity, addressing the needs of most COVID-19 patients. Ford says production can get underway quickly to help meet growing demand.
"The Ford and GE Healthcare teams, working creatively and tirelessly, have found a way to produce this vitally needed ventilator quickly and in meaningful numbers," said Jim Hackett, CEO at Ford. "By producing this ventilator in Michigan, in strong partnership with the UAW, we can help health care workers save lives, and that's our No. 1 priority."
To start, Ford will send a team to work with Airon to boost production in Florida. By the week of April 20, it will start production at Ford's Rawsonville Components Plant in Ypsilanti, Mich.
1,500 units by the end of April
The company says it thinks it can produce 1,500 units by the end of April, 12,000 by the end of May, and 50,000 by July 4 – helping the government meet its goal of producing 100,000 ventilators in 100 days.
Ford is delaying the restart of production at its other North American assembly plants in an effort to protect employees from the coronavirus. The company had planned to restart operations on April 6.
When the Rawsonville Components Plant begins production of ventilators, Ford says the workforce will be protected by additional health and safety measures.