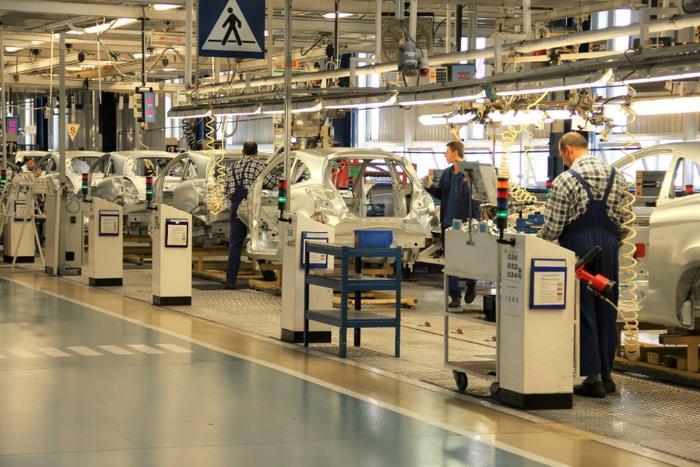 Just a day after reopening, Ford temporarily closed one of its assembly plants in Chicago after two workers tested positive for COVID-19. 
The plant closed for part of Tuesday while the facility was deep cleaned and disinfected. Workers who had been in contact with the two infected employees were instructed to self-quarantine for 14 days. 
A Ford spokesperson said it's important to note that the employees didn't contract COVID-19 while at work "due to the incubation time" of the virus. 
"Our protocols are in place to help stop the spread of the virus," the spokesperson added. 
Workers still have concerns
Ford, along with GM and Fiat Chysler, announced this week that they would begin gradually reopening U.S. facilities after nearly two months of closures due to the pandemic. 
The automakers said they would implement a number of measures to keep workers healthy, including requiring temperature checks and putting up plastic barriers to promote physical distancing between workstations and in common areas. 
However, some employees said they still had reservations about returning to work. In an interview with CBS Chicago, Ford employee Michael Hopper said the facility where he is employed is "crowded" and people are "on top of each other." 
"How our jobs are set up, if one person gets in the hole that would affect the person behind him," said Hopper, who added that he recently lost a brother to COVID-19.
The Chicago facility that was shuttered after workers tested positive was reopened Tuesday night after being thoroughly cleaned, according to local news reports.