---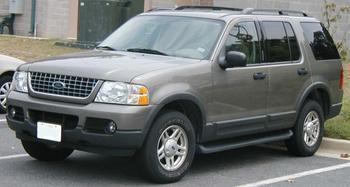 For four years, the National Highway Traffic Safety Administration (NHTSA) has been investigating whether three Ford Motor Co. SUV models can roll away when the transmission is in "park."
The verdict: Yes, they can, but not often enough to warrant a recall. NHTSA said its calculations lead it to conclude that the parking gear in the automatic transmission failed 4.4 times per 100,000 vehicles.
Had the feds decided the SUVs were more likely to roll away unexpectedly, Ford might have had to recall 1.5 million Ford Explorers, Mercury Mountaineers and Lincoln Aviators from the 2002 to 2005 model years.
NHTSA said it has received 36 complaints, including 14 that involves crashes and six that included injuries. No deaths were reported.
In its statement, NHTSA seemed to say the transmissions are defective but stopped short of conceding anything needs to be done about it.
The "closing of this investigation does not constitute a finding by NHTSA that a safety-related defect does not exist," the agency said, apparently trying to resolve any confusion. It added that the number of incidents has been declining in recent years and, therefore, the condition offers less of a risk than it did a few years ago, say back when the investigation started.
---