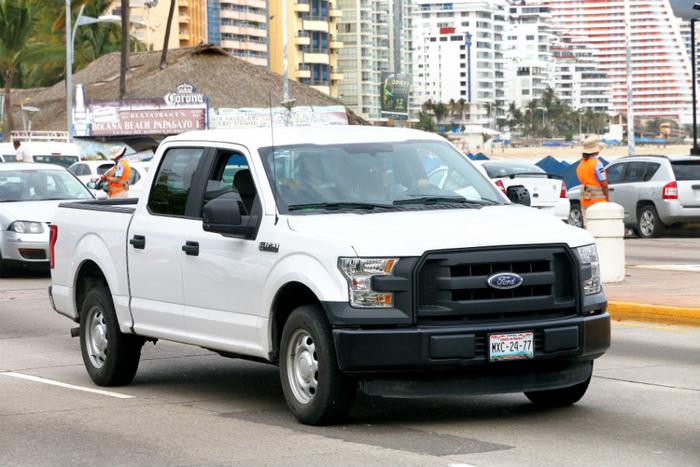 Consumers planning to buy a new Ford F-150 pick-up truck this year had better hurry to their Ford dealer and be prepared to pay the sticker price.
A fire at a major parts supplier last week has forced the automaker to suspend production of the F-150, the best-selling truck in America for more than three decades.
Last year, consumers purchased nearly 900,000 of the trucks, paying an average of $47,000 each. Ford says F-150 sales have been exceptionally strong so far in 2018.
The major fire occurred May 2 at a large parts plant in a small Michigan town. It halted production of a key part that is also affecting GM, Chrysler-Fiat, and Mercedes, but it appears to have hit Ford hardest.
'Fluid situation'
Ford said it is working with its supply base to offset the impact, but it acknowledges the shortage of die-cast components is a big blow.
"This is a fluid situation, but we are working closely with our supplier partners to do everything we can to limit the impact on our production," said Joe Hinrichs, executive vice president and president of Global Operations.
Hinrichs said he thinks the effects will be short-term. He noted that the company has "strong inventories" for its best-selling F-150. According to one Ford analyst, the automaker has about an 84-day supply of trucks on hand.
"Customers won't have a problem finding the model they want," he said.
But because of the parts interruption, Ford has suspended production of the F-150 and F-Series Super Duty truck at its Louisville, Kentucky plant.
F-150 competitors
Depending on how severely the parts shortage affects Ford, competitors may be able to entice truck shoppers with increased incentives. Among the top competitors to the F-150 are GM's Chevrolet Silverado, the GMC Sierra 1500, the Dodge Ram 1500, and the Toyota Tundra.
Late model Ford F-150s on used car lots may also get some extra attention in the weeks ahead. But until Ford can get its production lines moving again, consumers should be prepared for dealers to be a little less willing to cut a deal.